NEWARK, N.J. -- The lilting Spanish of the short, old woman catches our ear. How could it not, her voice strong and bellowing in that foreign tongue cuts through the morning air as she wobbles between stanchions.
Fellow hapless commuter Elizabeth looks at me.
"The language is like music," I say. "Don't know what she's saying but it sounds certain."
Elizabeth translates: She's going back to Cuba. I'm going back to Cuba with one hand in front and one hand in back.
Can't wait til Monday.
What does that mean? Is it some kind of Cuban saying?
Elizabeth offers, she came here with nothing, she's going back with nothing.
"It sounds like she's preaching," I say.
"No, she's just going back to Cuba."
We suppose this world, this new world, didn't work out for her. So, now she paces the platform at Branch Brook Park's Newark City Subway talking both to everyone and to no one.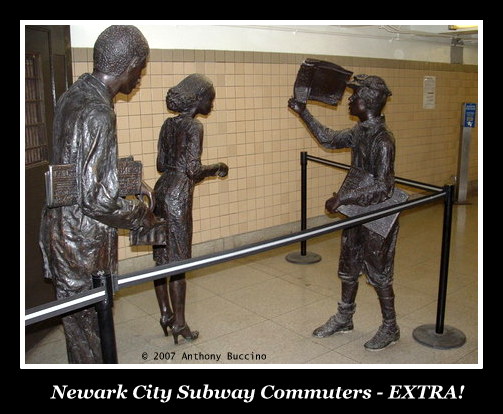 Friday is my last commute on NJ Transit to Newark City Subway to PATH to Jersey City. My company has moved our hundreds of workers across the river, down the street from Radio City Music Hall.
When I gave up driving to be another hapless commuter, my first trip, in July of 2000, I scooted up the stairs from the subway (we rode the old cars then) and landed at Platform 2, or whatever it's called. I saw the train sitting right there and hopped on. I was officially on the PATH to Jersey City. Or so I thought.
The train I hopped on is the NJ Transit train to New York. It doesn't stop in Jersey City, or Hoboken. It let me out near Madison Square Garden and I had to figure my way back to Jersey City. Sort of said, welcome to hapless commuting.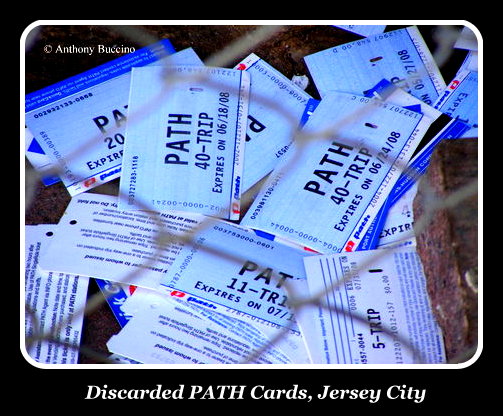 So, now I give up the PATH trip through the meadows, with the modern wonder, the Pulaski Skyway to the south, and instead I shall see the modern blunder, Meadowlands Xanadu, in East Rutherford. What a trade off?
I'll give up that view of the "Coke can" others call the Goldman Sachs building for the double vision of two, count them, two Giants stadiums.
There's that river of goo we traverse. Across is that old boat stuck in the mud. Perhaps the chemicals in the water have petrified the wood? We'll never really know. After all, it's not the kind of river I see myself cruising in a canoe.
And what is that rail yard where they double stack the ocean containers on flat cars?
Bus turns the corner as I sit at red light. If only I got the green light and he got the red, things would have turned out differently.
The change comes along with many unanswered questions. At the end of the Newark City Subway in Bloomfield, there's no grove at Grove Street.
There's no silver and no lake at Silver Lake in Belleville.
A branch but not brook at the Branch Brook Park station.
No Dave or Port at Davenport.
Oh, I'd tell you more, but I have a bus to catch.
---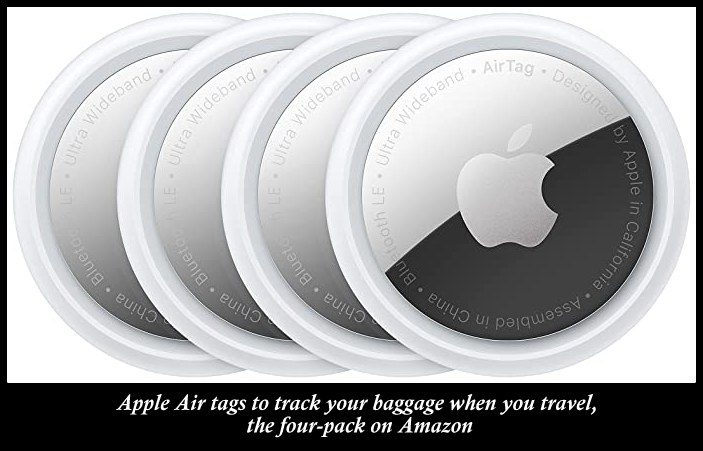 ---
By Anthony Buccino, first published in NJ Voices on June 26, 2009.
This essay is collected in
This Seat Taken? Notes of a hapless commuter by Anthony Buccino.
---
Read: Travels With Tonoose
---
Shop Amazon Most Wished For Items