The In Our Old Kitchen, Photography by Anthony Buccino saga began in August just few weeks after the dust had settled from our bathroom remodel when we ordered new cabinets for our old kitchen renovation. Soon, it was time to empty the old shelves and cabinets to make way for demolition and the unveiling of old timbers, old wires, clogged plumbing, found covered-up windows, and lots of dirt and dust.
Here in the bowels of our woodwork we discovered the obscure, and we found shiny things, and sharp things in drawers, cabinets, and behind boxes, stuff we hadn't seen in thirty or forty years. While our new cabinets are supposed to be larger and roomier, there's no sense in hanging on to these old forgotten items that have lost their glisten.
The great purge swept away utensils and whatnots we hadn't seen it or used it since God knows when, it was time to donate them to the needy. Well, right after we have a bit of fun with our cameras, drop cloth, and lightbox. We have here one last long look at items that will never be seen again in person. It was a fun little project. Enjoy.
---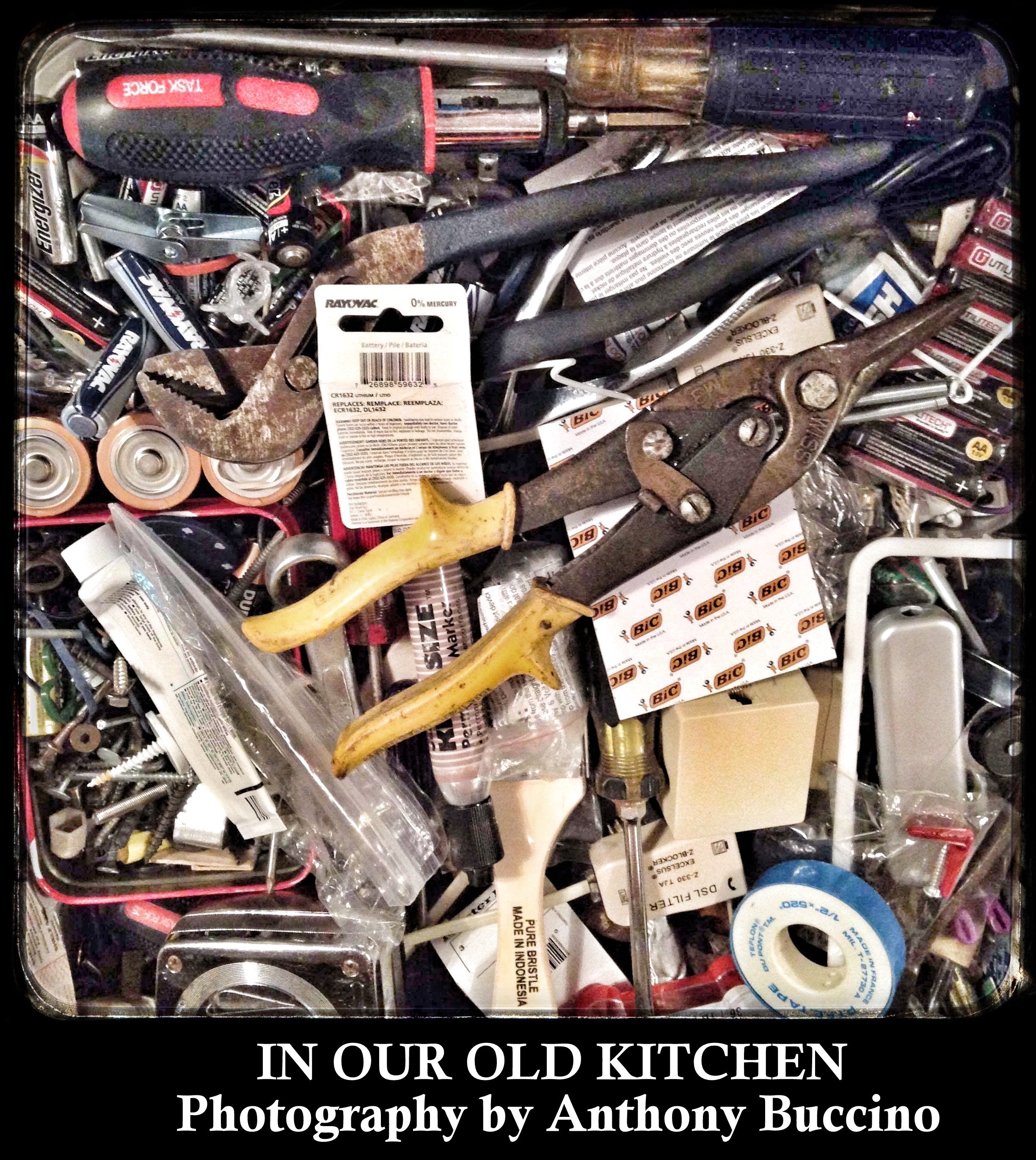 In Our Old Kitchen, Photography by Anthony Buccino Print
---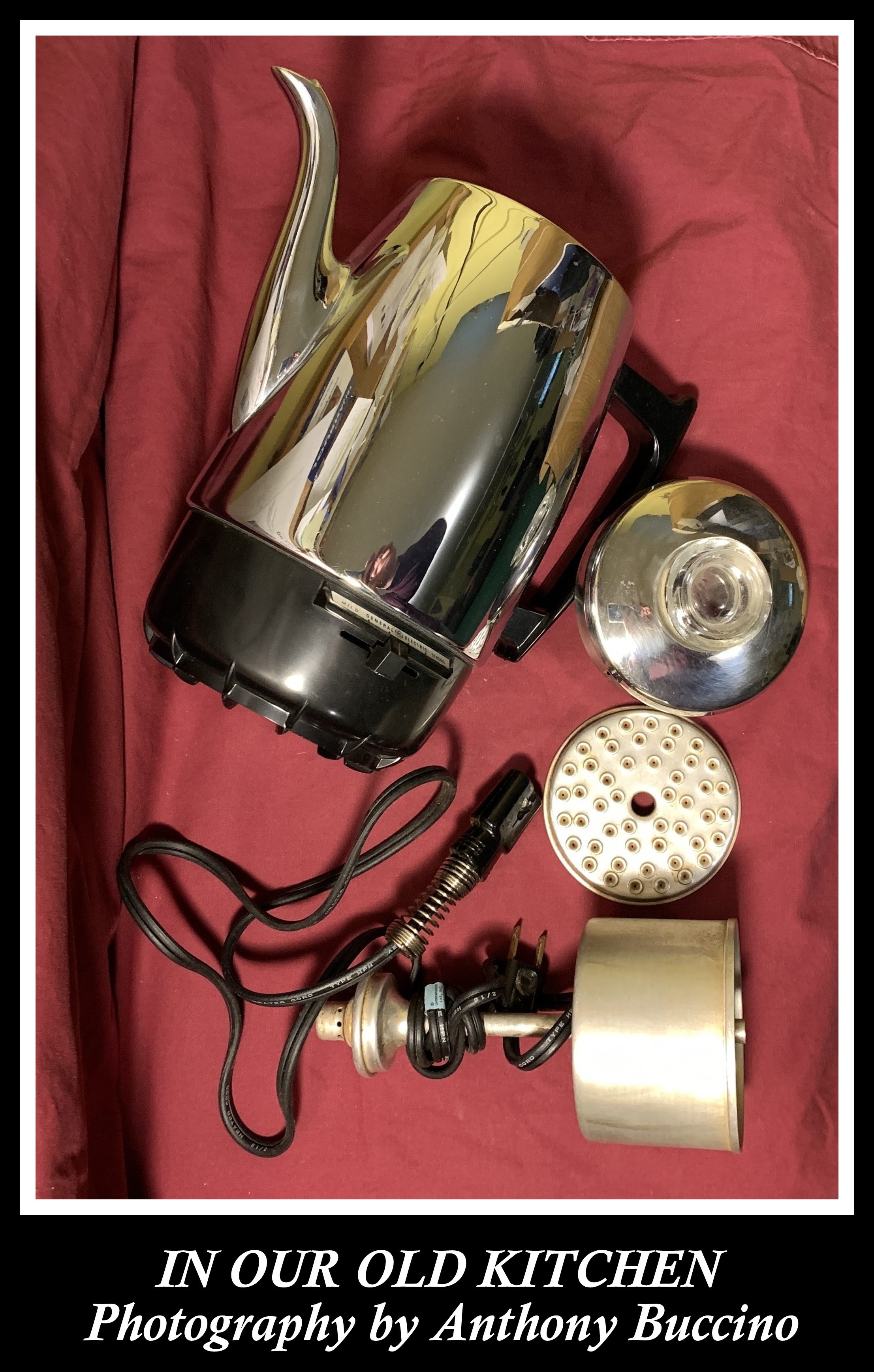 In Our Old Kitchen, Photography by Anthony Buccino Kindle
---
ACKNOWLEDGMENTS
FSG Construction, Frank Grossi, Frank Grossi Jr., and their crews, without whose work we would never have emptied the old cupboards to find these lost treasures.
iPhone, my Canon PowerShot and Rebel cameras.
The cheesy lightbox we thought would never get delivered but worked well despite not being the largest lightbox available.
The old red sheet drop cloth with which we made do.
Utensil inventors.
A&P, Abita, Adams Black Jack Chewing Gum, Adams Sour Apple, American-Standard, Argo, Band-Aid, Beemans Chewing Gum, Bic, Bisquick, Brookdale Beverages, Clarks Teaberry, Corning Ware, CVS, Desitin, Diamond Bamboo Forks, Diaparene, Duracell, Energizer, Excelsus, General Foods, Geneva Hand Flute, Handi Holder, Hungry Jack, Johnson & Johnson, Keurig, KinderGard, Kingsland Manor of Nutley, Lavazza, Magla, Mary Jane (candy), McCormick, McIlhenny & Co, Medaglia D'Oro, Mickey & Pals, Nabisco Barnum's Animals, Necco Wafers, Nice-Pak Products, Ninja, Nutley Sun, Osterizer, Pathmark, Pike Place, Pretty Handy, Rayovac, Rheingold, Ronzoni, Salt Sense, Schaefer, Smurfs, Snoopy, Sorbee, Stanley Hostess, Starbucks, Sun Giant, Teflon, T-Fal, The Meat Ball, Tootsie Pop, Tootsie Roll, Tropicana, Walt Smith, Wilton Cake Decorating Set.
Order Your Copy: In Our Old Kitchen
Kindle & Paperback
---
Buccino Photo Collections