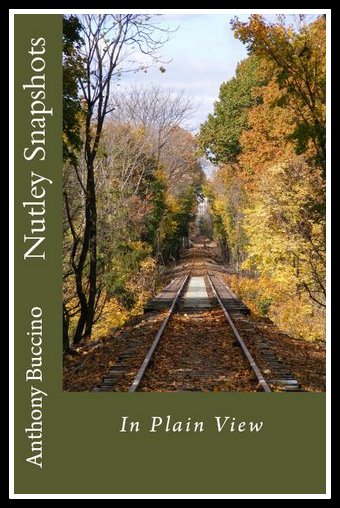 NUTLEY SNAPSHOTS
In Plain View
Photo collection showcasing the all-around beauty and some of the history of the northern New Jersey township of Nutley.
Get to know our little town through a wonderful collection of landscape and street photographs!
---
CONTENTS
Nichols Park
Proudly We Wave
Remember Me
Railroads
Kingsland Park
Kingsland Manor
Guardians
Feathered Friends
Branded
Roche
---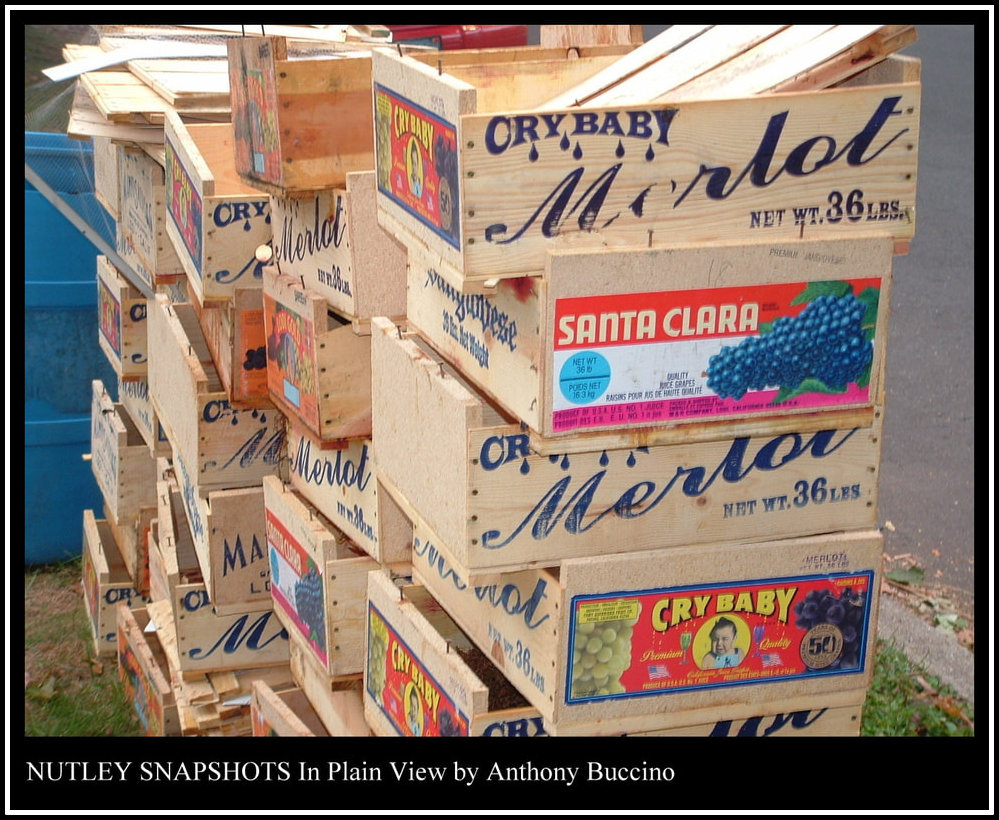 NUTLEY SNAPSHOTS In Plain View
© Anthony Buccino
Full color on white paper; 126 pages; 185 photos
ISBN-13: 978-1973948919
ISBN-10: 1973948915
---
ACKNOWLEDGMENTS
Thanks to wife, Dawn, and my daughter, Dr. Andrea, who always encourage me to take long, long walks with or without my cameras.
Thomas Francisco, professional photographer who continues to inspire me.
Nutley Mayor Joseph P. Scarpelli, the Walk & Talk series, Greenutley, and the Nutley Farmers' Market for encouraging those three-mile walks through the park where every trip shows something new.
Nutley Parks & Public Property Department Commissioner Mauro G. Tucci. All of our town workers who help maintain the parks, public property, and the many, many memorials throughout town.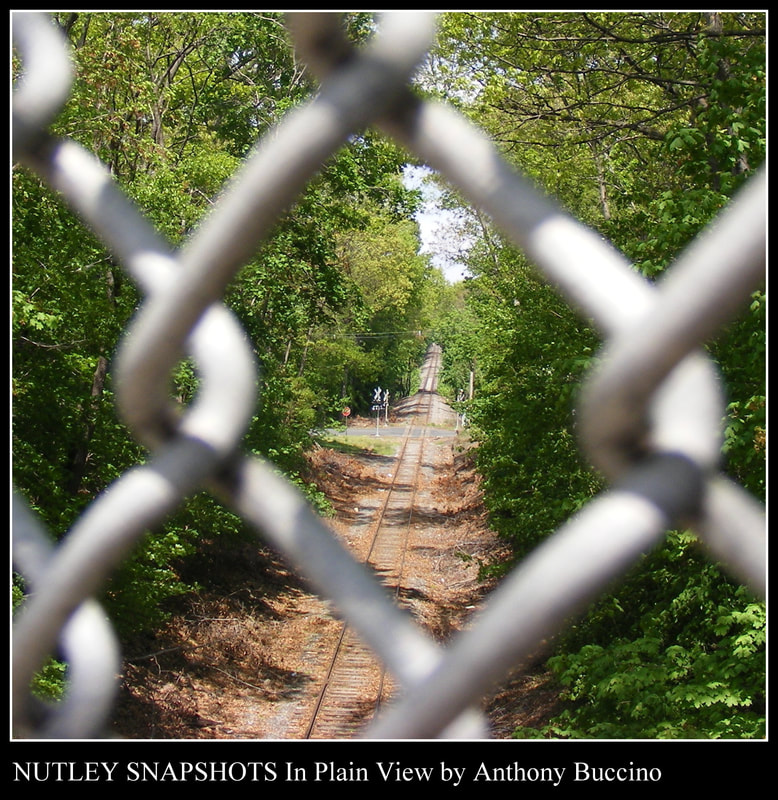 Nichols Hat Company; Nichols Park.
Nutley Memorial Committee which created Nutley Memorial Parkway and Nutley's memorial parks. John R. Clark, Dr. Thomas E. Satterthwaite, Charles B. Vroom, and William J. Berg.
Nutley Historical Society; John Simko, museum director and tour guide for annual Walk in the Park. Ann Troy, historian. Ed Stecewicz, historian.
Historic Restoration Trust; Kingsland Manor.
The Veterans Council. Tyler Huey, U.N. Gardens restoration. Robert Vangieri. Nutley Diner. D'Alessio Master Tailor. Mario's Hair Stylist; MEAL. Capalbo's Gift Baskets.
---
Nutley Notables - The Men and Women Who Made a Memorable Impact on Our Home Town, Nutley, New Jersey - TWO VOLUMES!
---
See more photos on Photos By Anthony on Facebook
---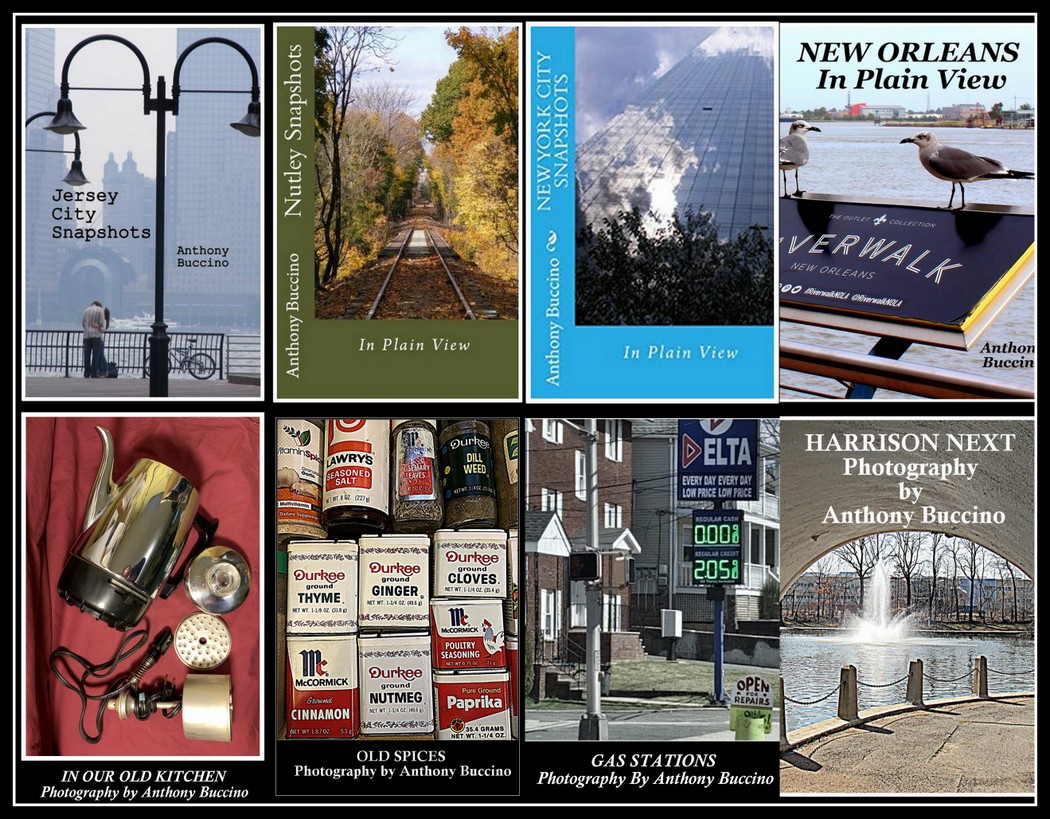 Buccino Photo Collections of NOLA, NYC, Nutley, Jersey City