Belleville Sons Honor Roll
Remembering the Men Who Paid for Our Freedom
Belleville NJ -- In the last century, this working class town in northeastern New Jersey lost 160 sons while in service to our country. This collection, gathered from newspaper clippings and other sources collects what we know about these young men in an effort that their sacrifice not be forgotten.
The first edition of this book resulted in several town streets being named for our local heroes and the names of the fallen being etched into the war memorial on Union Avenue.
The latest edition has added information and been arranged chronologically and includes information on Belleville in the American Revolution, War of 1812, Civil War, WWI, WW II, Korea, Vietnam and peacetime casualties.
Book revised and republished August 2019

Print
---
A BRIEF HISTORY

SECOND RIVER IN THE AMERICAN REVOLUTION

WAR OF 1812

CIVIL WAR

DIARY OF JAMES C. TAYLOR

WORLD WAR I

WORLD WAR II

LETTERS HOME TO BELLEVILLE

KOREAN WAR

VIETNAM WAR

POW MARTIN S. FRANK RETURNED SAFELY

PEACETIME CASUALTIES

STREETS NAMED FOR LOCAL HEROES

NAMES ADDED TO MEMORIAL

AMERICAN REVOLUTION ROLL CALL

ALPHABETICAL BY WAR

CHRONOLOGY

ACKNOWLEDGEMENTS

ABOUT THE EDITORS
---
Military history, local history, biography, Belleville, New Jersey
Paperback: 234 +/- pages
ISBN-10: 1470036517
ISBN-13: 978-1470036515
Cherry Blossom Press
PO Box 110252, Nutley NJ 07110
Print
Kindle
2004 Edition: 106 pages
2008 Edition: 174 pages
2012 Edition: 206 pages
2017 Edition: 234 pages
2018 Edition: 230 pages
2019 Edition: 242 pages
Belleville Sons Honor Roll: Remembering the men who paid for our freedom
by Anthony Buccino
ISBN-13: 978-1470036515
---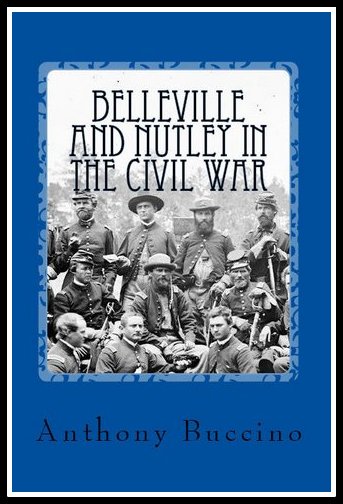 Three men from Belleville, and three men from Nutley,
were killed in The War Between The States.
This is not taught in schools. It should be.
A compilation of information documenting participation of New Jersey towns of Belleville and Nutley in the American Civil War. Includes information on six local soldiers killed in action in the War Between the States, plus information on the battle campaigns in which they gave up their lives. Also lists information on local participation in various New Jersey and other state militias.
Military history, biography, New Jersey
ISBN-13: 978-0982567791 - 54 Pages
---
Remembering the Men Who Paid for Our Freedom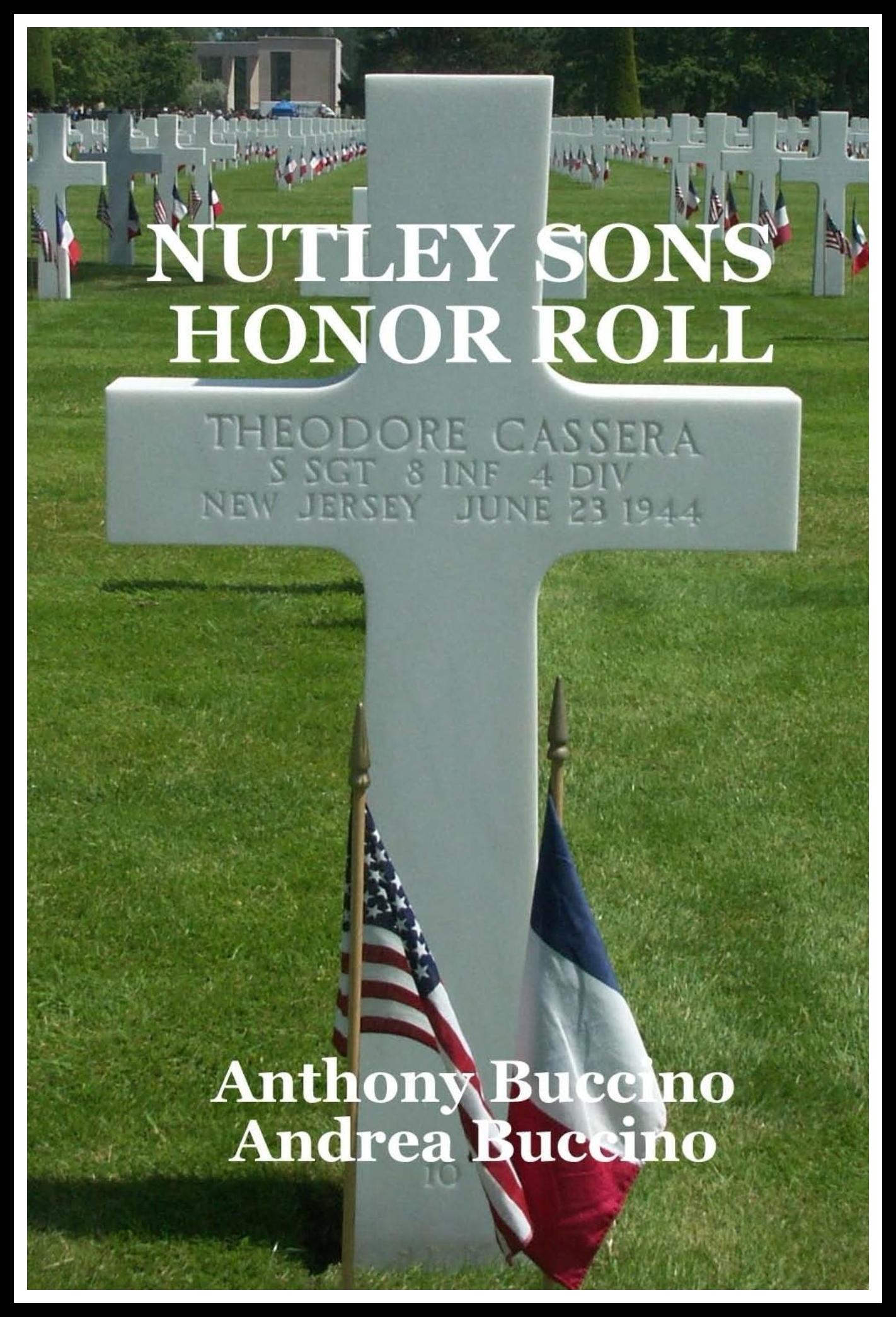 In the last century, Nutley lost 138 sons
while in service to our country
One soldier from Spring Garden section of town was killed in action during the American Revolution. Three men from town were killed in The War Between the States. In the past century, 138 Nutley sons died while in service to our country. World War I took 17 sons. World War II took 92 sons. The Korean War era took 12 sons. The Vietnam War took 9 sons, and preserving the peace during the Cold War set its toll at 8 Nutley sons. Here, in one source, beyond the names of the fallen, are their stories.
UPDATED September 2019
ISBN-13: 978-1479248834 349 pages