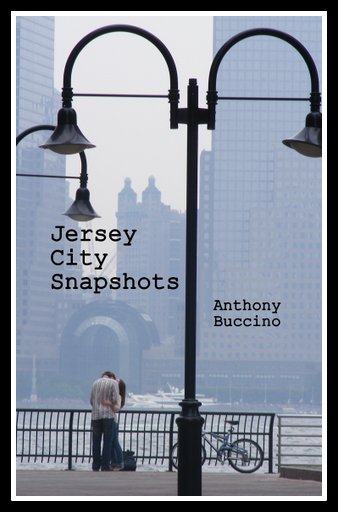 Jersey City Snapshots
Daily photo walk views of the changing skyline and cross river scenes of Jersey City and NYC
More than 200 color street and landscape photos of Jersey City, New Jersey, from Pavonia/Newport to Paulus Hook, from Grundy Park to Grove Street, along the Hudson River from the Colgate clock to Exchange Place, Harborside and through neighborhoods that have no names.
Color photos are ideal for viewing on Kindle Fire, and bring you up close to New Jersey's second-largest city, its building boom and its broken ground.
Buccino, the writer who worked and walked these streets for nearly ten years, leaves words behind and speaks through the camera lens.
We see the commonplace wildlife, the glimmering structures and the grandeur of the Twin Towers at the World Trade Center and the memorials erected in Jersey City.
Having worked in Jersey City during the 1999-2009 building boom, Buccino watched the development along the light rail, along the Hudson River and saw new buildings spring up near and far.
During his lunch hour he'd often walk along the Hudson River waterfront. Some days he'd simply walk across town to see what there is to see. Jersey City Snapshots is a small cross section of the thousands of photos he shot during his walks.
This collection is ideal for fans of Jersey City, and folks who've always wanted to visit.
---
CONTENTS
Shoreline
City Streets
Reflections
Riverview
Powerhouse
River Traffic
Wildlife
The Majestic
Grundy Park
Trump Tower
World Trade Center
---
© 2012 Anthony Buccino
Full color on white paper; 128 pages; 200+ photos
ISBN-13: 978-1973706120
ISBN-10: 1973706121
---
You might also like
This Seat Taken? Notes of a hapless commuter
---
See more photos on Photos By Anthony on Facebook
---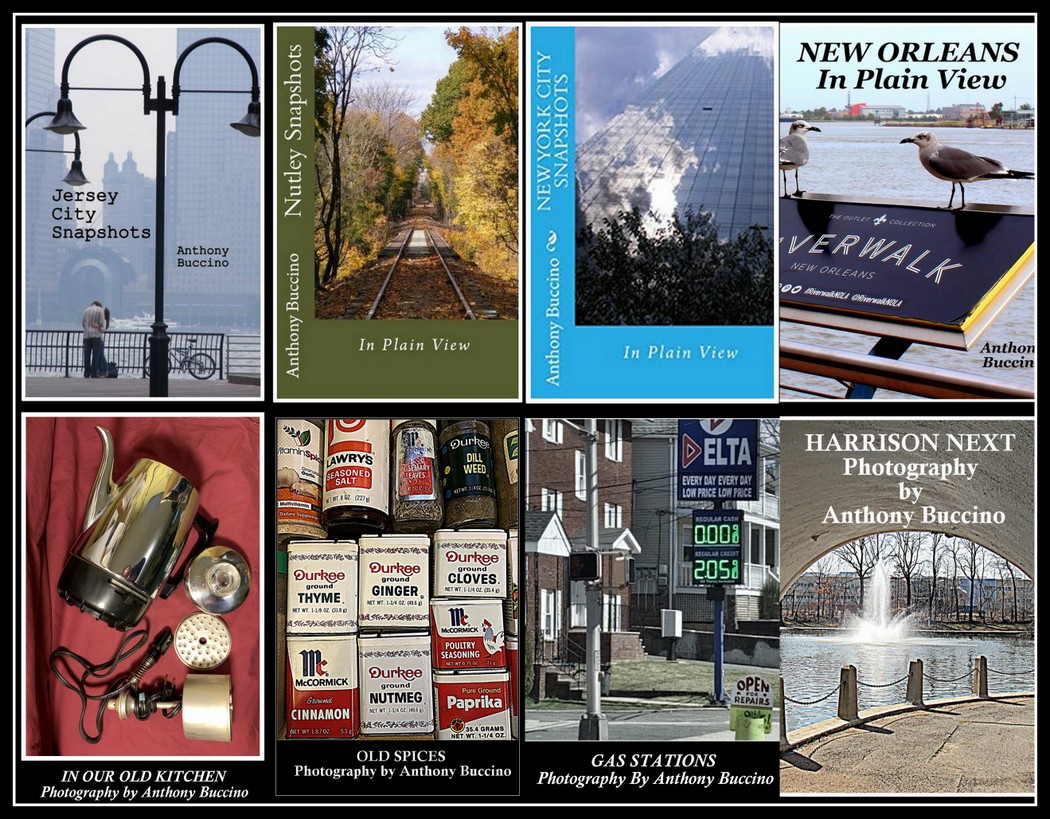 Buccino Photo Collections