The township of Nutley, New Jersey, has accumulated a wealth of celebrated and eccentric people who over-shadowed the salt-of-the-earth folks who lived here, raised their families and built the town into the place that Norman Rockwell only dreamed of illustrating for the cover of the Saturday Evening Post. We're going to tell you about a few of them, some you may know and many you will not forget.
Our Nutley Notables include Old West sharpshooter Annie Oakley who has a street here named in her honor; home-diva Martha Stewart who grew up on Elm Place and often writes of growing up in Nutley but has no street named for her; and others who may have to wait a while for street naming honors.
---
Nutley Notables
The Men and Women Who Made
a Memorable Impact on Our Home Town,
Nutley, New Jersey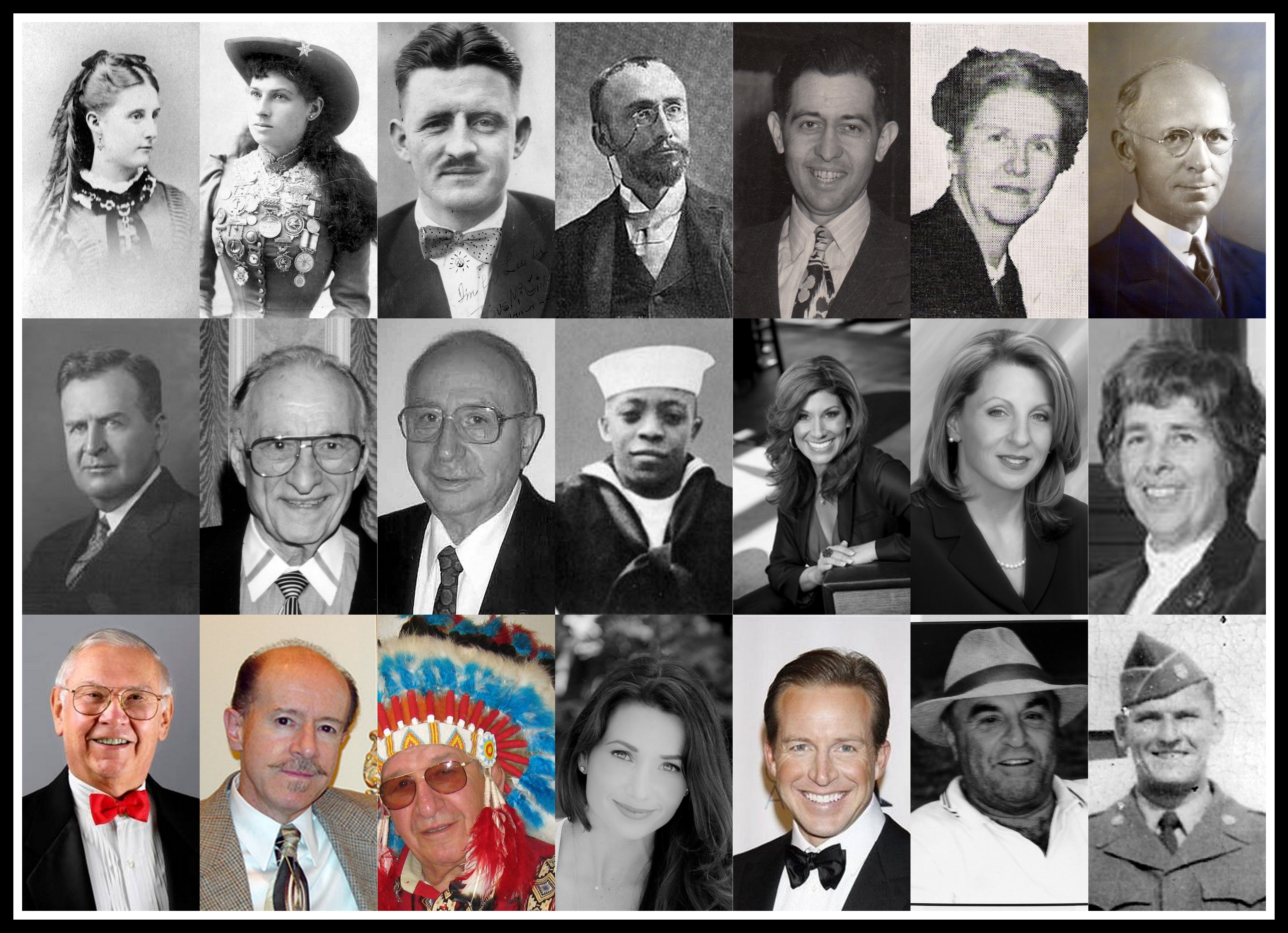 By Anthony Buccino
---
Who's Who ... A Few, So Far
Annie Oakley
Joseph Kingsland
Eaton Stone
William Lambert
William Berg
Ann Troy
Frank R. Stockton
Henry C. Bunner
Frances Goodrich
Paul Goldberger
Arthur Hoeber
Gary Erbe
Julian "Bud" Blake
James Carlin
Reginald Marsh
Virginius Mattia
Geerat Vermeij
Nicholas L. DePace
Richard J. Jackson
Andrew Pecora
Martha K. Stewart
Robert Blake
Dorothy Allison
Jackie Paris
Chris Wragge
Carol Blazejowski
Victor Hopkins
Ronald Fraser
Benjamin Hawkins
Tina Cervasio
Paul Rodney Radcliffe
John Walker
Mike Geltrude
Linda Stamato
Eileen Poiani
William Nolze
Pervis Robison
Lt. David Dinan III
Brig. Gen. John R. Jannarone
Capt. Angelica Vitillo Costa
Harry Chenoweth
Frank A. Cocchiola
John V. Kelly
John Lucy
Carmen Orechio
Subject to change
---
We want your suggestions for volume two

Our categories include but are not limited to contributions in these fields:

History

,

Literature

,

Art and Artists

,

Entertainment

,

Education

,


Medicine/Science

,

Military Service

,

Sports,

Business

,

Public Service
---
An earlier incarnation of this work was known as Legendary Locals of Nutley.
---
The Nutley Notables project is not funded or underwritten by any group or government entity.