Enjoy this thought-provoking collection by New Jersey writer Anthony Buccino.
Here, Buccino writes about family life, the father-son-dilemma, family day trips, encouraging his newborn daughter to elope by painting lilies of the valley on the ladder, Brookdale Soda, too much coffee, pets Libby the black Labrador Retriever and Murphy the rabbit, friendships and much more!
Second edition includes restored Uncle Floyd Vivino reviews deleted from first edition.
Copyright 1991-2017 © Anthony Buccino, All rights reserved.
Published by Cherry Blossom Press, PO Box 110252, Nutley, NJ 07110
Original Cover Copyright 1991 © by Tom Francisco & Anthony Buccino
All rights reserved.
---
Editions vary. Covers vary.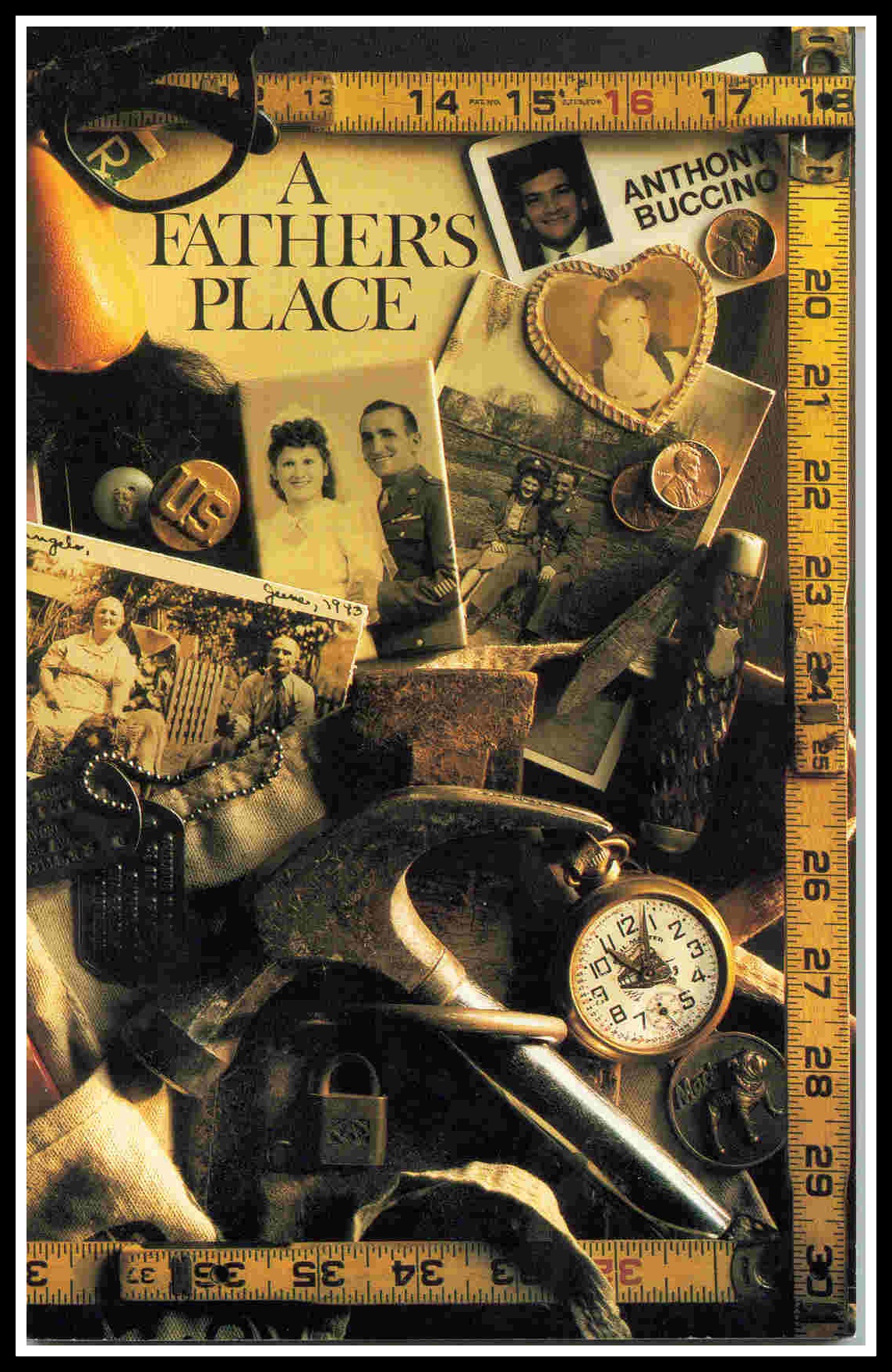 "I wasn't more than five years old the night my father grabbed me with his vise-like hands on his jackhammer arms and swung me over the banister of our second story back porch. Swinging me side to side twenty feet in the air above the concrete sidewalk, Dad and I were having fun. I was safe, safe from the world in his strong hands...."
-- A Father's Place
ANTHONY'S WORLD
Anthony Buccino
---
Anthony Buccino books on Amazon
---
---
---
Buccino's Work Has Appeared In ...
The Wall St Journal
The Nutley Sun
The Belleville Times
The Independent Press of Bloomfield
The Glen Ridge Paper

New Jersey author Anthony Buccino's stories of the 1960s, transit coverage and other writings earned four Society of Professional Journalists Excellence in Journalism awards. The Pushcart Prize-nominated writer has been called ' "New Jersey's 'Garrison Keillor" or something to that effect.'
---
Copyright © 1995-2016 By Anthony Buccino. All rights reserved.
Permissions & other snail mail: PO Box 110252 Nutley NJ 07110
---
Shop Amazon Most Wished For Items