Anchored in New Jersey, Anthony Buccino pays tribute to the unique Garden State Parkway toll road, but you don't have to be from New Jersey to enjoy this collection. In fact, by now the rest of the country should be ready for Buccino and RAMBLING ROUND Inside and Outside at the Same Time.
This collection represents the best of Buccino's humor and homage to living life every day with tongue firmly in cheek while hoping for something funny to happen.
On the occasion that he writes seriously, they are bound to give you a nice warm feeling. Buccino's essays are written from the heart and the hearth about family and surroundings.
In the 1950s there's Strangers in Old Photos.
In the 1960s there were those Boy Scouts days spent camping at Wildcat Lake - It's Catfish Pond Now.
In the 1970s revisit those Saturday afternoons football games selling Pretzels!
In the 1980s head to Las Vegas for Pushing Ginger.
In the late 1990s stop in for lunch in Rambling Round Harborside.
Ride the new Hudson Bergen Light Rail and take one last ride on the Newark City Subway in Underground.
Not only are these tales are all over the block, but they take you along for the ride, too.
Re-live the wonder of the strange midnight calls from Korea, the Happy Dog Dance, a Magical Top Drawer, those Air Raid Drill Memories and living in the town that brought the world Martha Stewart.
If you've ever wondered about picking up a bowling ball with a vacuum cleaner, then this collection is right up your alley!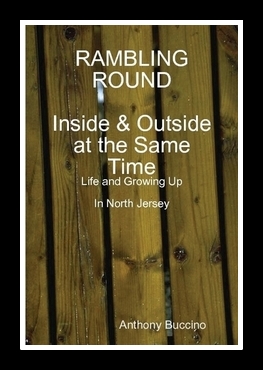 Cover and story order vary by edition, links subject to change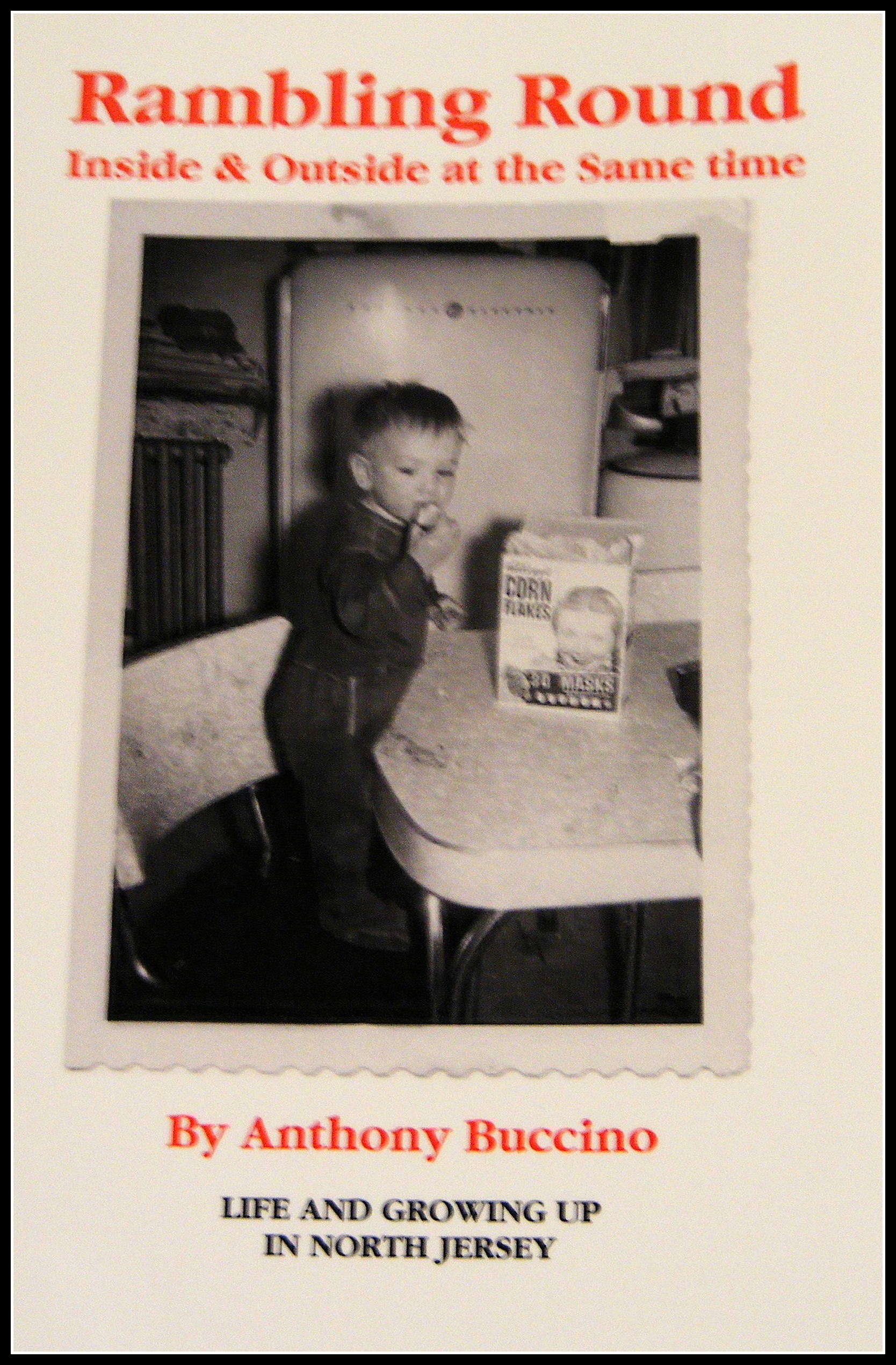 ---
''... Buccino's style is a cross between Garrison Keillor and Dave Barry, his stories full of heartfelt observations that inevitably have an edge of humor. ..."
-- Al Sullivan in The Secaucus Reporter
---
A famous writing magazine's contest judge said:
"Great storytelling! The author sees "the story inside the story" and communicates each one succinctly and effectively. His observations are a gift and so is his way of communicating them. I laughed. I cried. It made me email my 84-year-old mother. I could smell the leather of my father's shoes. THAT'S good writing."
"... Advice to author: while you are rightly likened to a number of other writers, be sure to stay Anthony Buccino. There are no duplicates."
---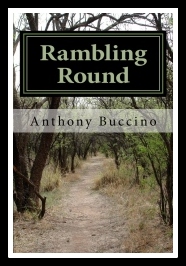 ---
A famous writing magazine's contest judge said this book's cover should say:
''New Jersey's 'Garrison Keillor' ''
''Buccino takes us where we've all been, in these charming, very readable, accessible essays. It's quite pleasant revisiting the innocence that he creates or remembers in these often wry and witty observations about life. The writing is very good, even, and flows nicely, to make one want to read more.... The author could even be played up a bit on the cover, such as ''New Jersey's 'Garrison Keillor' '' or something to that effect. ... There should be definite regional interest in this book. But Buccino writes well enough to draw a national audience as well ...''
ANTHONY'S WORLD
Anthony Buccino
---
---
New Jersey author Anthony Buccino's stories of the 1960s, transit coverage and other writings earned four Society of Professional Journalists Excellence in Journalism awards. The Pushcart Prize-nominated writer has been called ' "New Jersey's 'Garrison Keillor" or something to that effect' when that was a good thing to be called.

Copyright © 1995-2017 By Anthony Buccino. A

ll rights reserved. Permissions & other snail mail: PO Box 110252 Nutley NJ 07110
---
Anthony Buccino books on Amazon
---
---
---
''New Jersey's 'Garrison Keillor' '' **
** "... or something to that effect"
---
Support the author, buy a Buccino book:
---
Dr. Andrea Buccino
6 Pompton Avenue
Cedar Grove, N.J.
Certified sports chiropractor