Sister Dressed Me Funny adventures close to the edge through humility and humor with these chronicles of catholic school nuns, Cub Scout contests, Grandma's house in the country, junior high school bus antics and more.
Tales about, of all things, a naked statue and the catholic school tie, Italian American family roots and that dress his sister made him wear.
Buccino's essays cut close to the edge of humor, humiliation and heartbreak chronicling education by the strictest nuns in the world at a school where the statues of saints were said to dance the Twist if you prayed real hard.
A wistful reminiscence of life on the farm with chicken coops and too many cats in what is now at the very least suburbia; being the butt of the Cub Scout skit gone wrong in front of the entire pack, and, of course, that dress his sister made him wear.
Essays recount childhood the 1950s and 1960s and later in Belleville and Nutley, N.J.
Published by Cherry Blossom Press.
Nonfiction/Memoir
On Amazon Kindle and paperback
Covers vary by edition
---
'In catholic school, our seats were used for many things besides sitting. It was in these seats with swivel back rests that fourth grade boys discovered a penny inserted into the swivel 'just so' would bend President Lincoln into a C.
Penny benders got in trouble. When caught, they were warned that if the damage to government property continued, "God, help you, the Federal Bureau of Investigation would come and haul you away and lock you up for defacing government property."
We didn't know what defacing meant but we could picture Eliot Ness and his Untouchables bursting through the front and rear fourth grade doors, Tommy guns flashing and hauling away the bad boys....'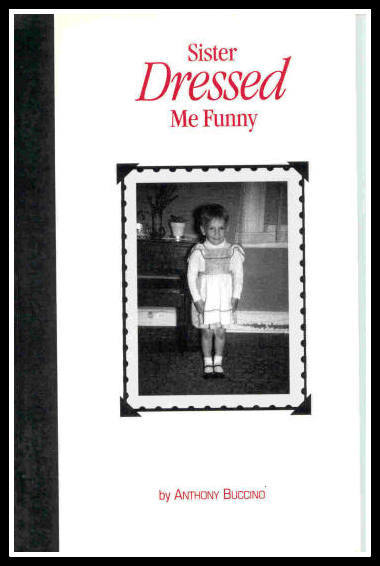 ---
Table of Contents
Lardier's Fountain
Grandma's House In The Country
Bell The Cat
Cat Lick School Flashback
Dressed By Nuns
Billy Newtner's Bus Rides
The Abie Statement
No Christmas
Job Rock In Prose
No Place To Work
Don't Forget, It's A Birthday Party
Countless and 21
Who Is Brother, Uncle Bim
At Spatola's
Jewels At Thanksgiving
---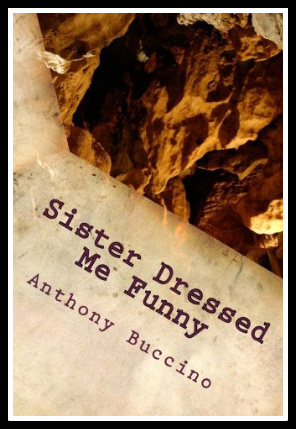 Anthony Buccino
---
---
New Jersey author Anthony Buccino's stories of the 1960s, transit coverage and other writings earned four Society of Professional Journalists Excellence in Journalism awards.
© Anthony Buccino
Permissions & other snail mail:
PO Box 110252 Nutley NJ 07110
---
Follow Anthony Buccino on Facebook
---
Support the author, buy a Buccino book:
---
Dr. Andrea Buccino
6 Pompton Avenue
Cedar Grove, N.J.
Certified sports chiropractor
---
New York City Snapshots
In Plain View