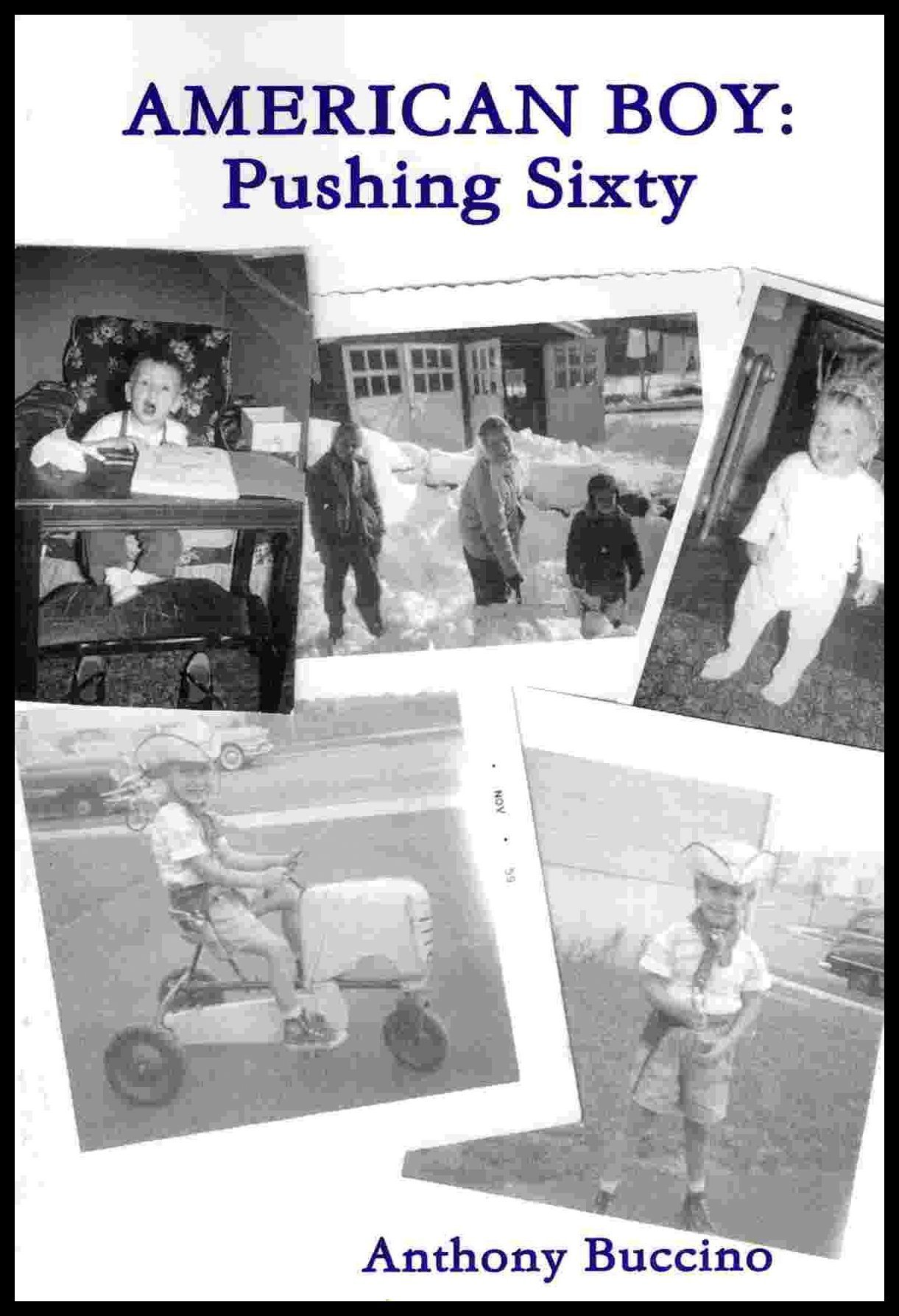 Working class verse about life and growing up in New Jersey in the 1950s, 1960s and 1970s, and growing older in the 1980s, 1990s and the oughts.
From the center of the Baby Boom, this working class verse begins under a wooden class room desk as an air raid siren sounds, and captures the summer spell and its simplicity in drinking water from a garden hose.
Verse
---
I
RUMOURS OF WAR
COWBOY OF OCTOBER
WATER FROM A GARDEN HOSE
MILKWEED
CAROMS
TELEVISION ENDING
SATURDAY TV
COWBOY
BUTCH
BOYS IN THE WOODS
HOT LUNCH
BUG JUICE
AMERICAN BOY
NAMES
MONEY IN NEWSPAPERS
NEEDLE
LEGLESS
SOMETIMES I SWEAR IN ITALIAN
FACCIA BRUTE
DEAR OLD MAN
GAMES WE PLAYED
THAT FIRST KISS
BAD BOYS
KILLER JOE
OLD MAN
II
SILENT TALK
TRAVELS
THE CAFETERIA
ALL THE BEST FOODS
FORGOTTEN DREAMS
SILENT SOUNDS
SURPRISE
NO TIME FOR OOPS
CLASS
EVERYTHING HURTS
CURSE OF THE BUTTONS
VANISHING WORDS
SANDWICHED
TALKING ABOUT THE WEATHER
YOU WANT TO KNOW OLD
YOUNGER MANíS CLOTHES
SHOELACES
CRAYONS
FIFTY-TWO
MIRROR
RUBBER TIRES
JOB ROCK
QUIET ONE
LAST LAUGH
BIRTHDAY POEM
III
PINKY
IN MY ROOM
CONFETTI
TOWN PUB
LAST DOG
DEAR ROY
DO OVER
IV
WHATíS WRONG
PUSHING SIXTY
WHATíS IT LIKE TO BE
WHAT I DONíT UNDERSTAND
MARCIA
ONE TRUE LOVE
---
Acknowledgements
Some poems in this collection may also appear in other collections of Buccinoís work and in the following literary journals.
BIRTHDAY POEM published in Medusaís Kitchen
EVERYTHING HURTS, ALL THE BEST FOODS and WHATíS IT LIKE TO BE published in Rattlesnake Review (Poetry With Fangs)
HOT LUNCH, AMERICAN BOY and DO NOT THINK published in Poem Factory
OLD MAN published in Raving Dove
YOUNGER MANíS CLOTHES published in The Edison Literary Review
SILENT TALK published in Journal of New Jersey Poets
TOWN PUB published in LIPS
---
AMERICAN BOY: Pushing Sixty by Anthony Buccino
Copyright © 2012 By Anthony Buccino
Published by: Cherry Blossom Press, PO Box 110252, Nutley, NJ 07110
---
From readers
"I just received ... your American Boy: Pushing Sixty. I read every single poem, and during some, it was hard not to feel sad enough to cry. I think I like this best of your books and I know I will read it a few more times to savor all of them again."
"I read your book through and through twice. Absolutely enjoyed it. Your words flow so freely."
---
American Boy on Amazon in paperback