If it doesn't storm or snow on Halloween, we might get to enjoy the season showing off its color bursts in our Jersey neighborhoods, surrounding hills and mountainsides.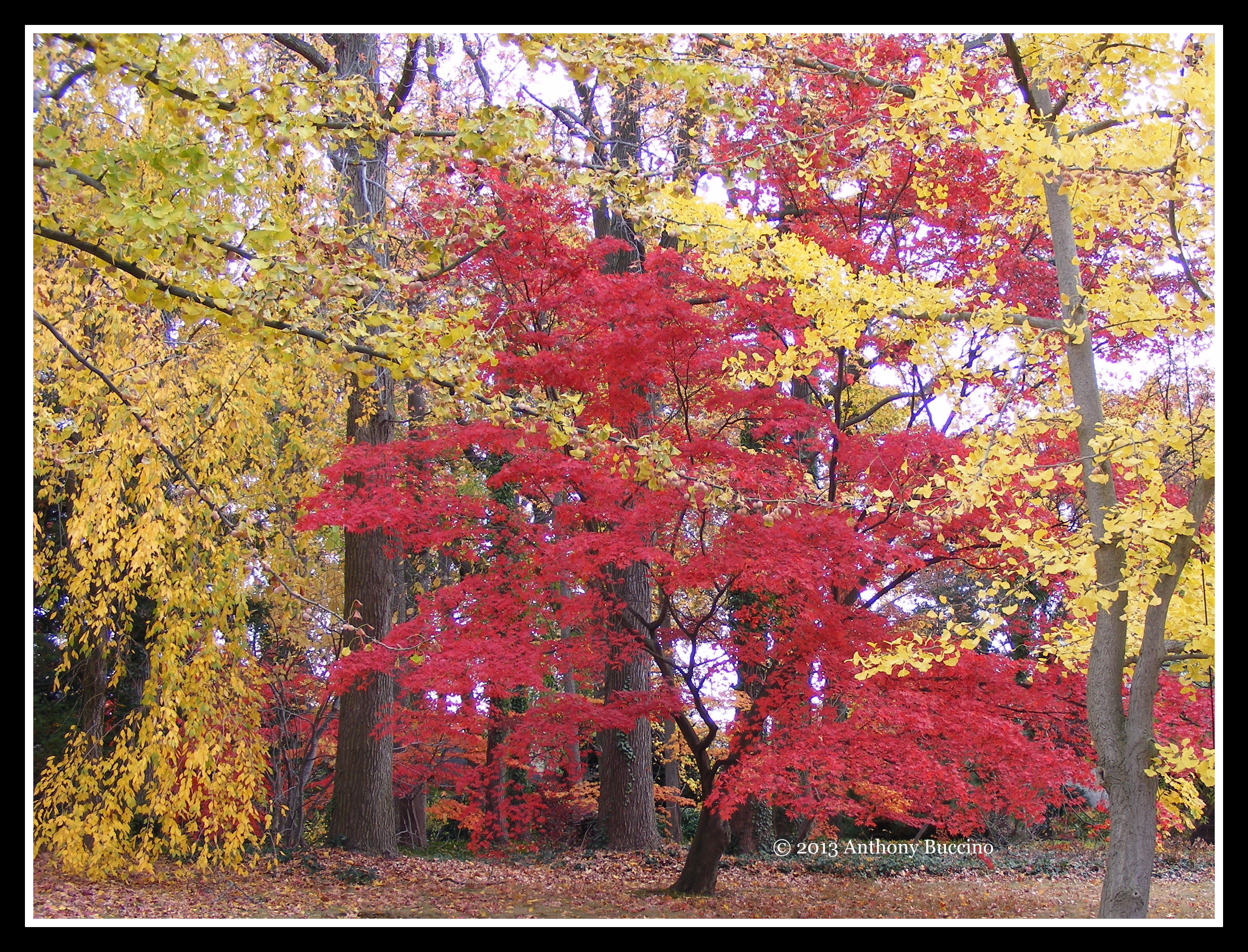 Call it what you will. Remember the chore of raking leaves into a giant pile and the smell of burning leaves in the air and on your clothes.
Ah, the good old days when we treated the environment like our red-headed stepchild.
Autumn Joyrides to Monk's Castle and Albino Village
Remember the Pretzel Kid Saturday
Boating the Passaic River - The Riverkeeper Tour
The Spider and the $110 Light Bulbs
---
Rambling Round - Inside and Outside at the Same Time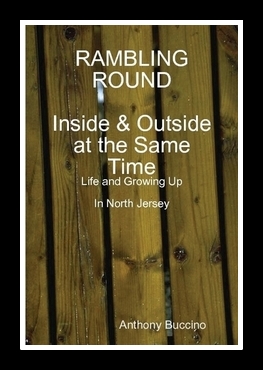 Anchored in New Jersey, Anthony Buccino pays tribute to the unique Garden State Parkway toll road, but you don't have to be from New Jersey to enjoy this collection. In fact, by now the rest of the country should be ready for Buccino and RAMBLING ROUND Inside and Outside at the Same Time.
On the occasion that he writes seriously, they are bound to give you a nice warm feeling. Buccino's essays are written from the heart and the hearth about family and surroundings.
The Chimney Sweep Saved My Family's Lives
Time to Lose the Window Air Conditioners
Dog Hair Here, There, Everywhere
Italian American Roots in Belleville and Nutley
---
October Book of the Month
Sometimes I Swear In Italian
Antonio Buccino's collection about growing up Italian American in New Jersey and discovering the roots of his ancestors takes him back through the old neighborhood where the 'bianca lina' man sold bleach to make the white l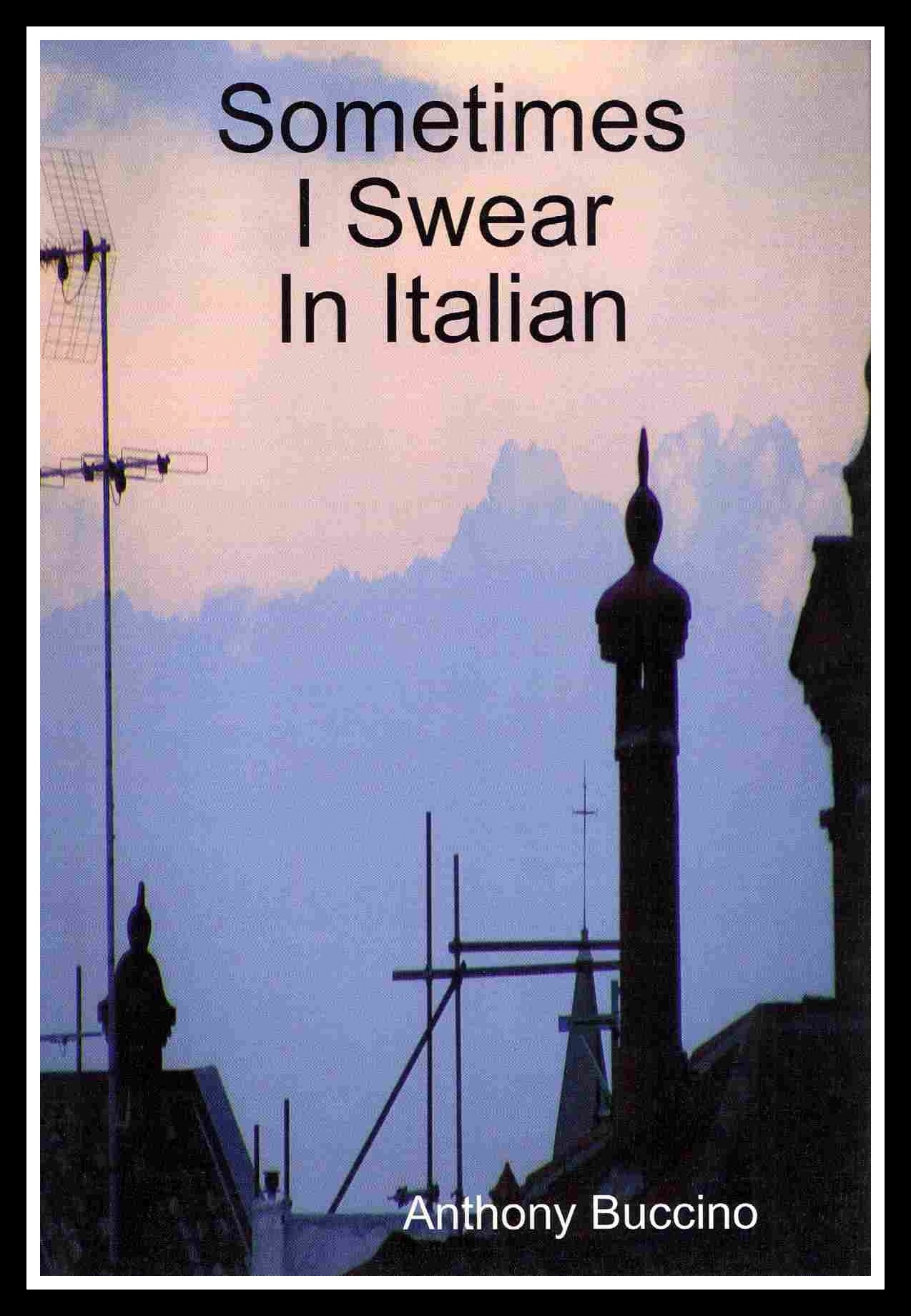 inens; and the young boy growing up in the house his grandfather built, and living upstairs from his scary grandma who spoke no English. This collection of verse captures the assimilation of Italian American born and raised in New Jersey and inspired by a trip to Italy where he realizes on his first visit, it also is his home.
---
More Buccino:
Anthony Buccino
---
---
New Jersey author Anthony Buccino's stories of the 1960s, transit coverage and other writings earned four Society of Professional Journalists Excellence in Journalism awards.
Permissions & other snail mail:
PO Box 110252 Nutley NJ 07110
---
---
---
Support the author, buy a Buccino book:
---
Dr. Andrea Buccino
6 Pompton Avenue
Cedar Grove, N.J.
Certified sports chiropractor