Nutley, New Jersey, author Anthony Buccino's stories of the 1960s, transit coverage and other writings earned four Society of Professional Journalists Excellence in Journalism awards. The Pushcart Prize-nominated writer published several collections of essays, photography, military history, and verse.
Buccino's latest photo collections include Harrison Next, Gas Stations, In Our Old Kitchen, and Old Spices. And don't miss New Orleans in Plain View, Jersey City Snapshots, Nutley Snapshots in Plain View, and New York City Snapshots in Plain View.
Buccino first wrote rock and roll record reviews for local newspapers in the 1970s, and ultimately made a career in writing and editing including a 12-year stint with Dow Jones Newswires and The Wall Street Journal.
---
Buccino Prints Included in April Exhibit
The Essex Photo Club will have a photo display during April at the West Caldwell Library 30 Clinton Rd, West Caldwell, NJ. Stop by and take a look.
Two of Anthony Buccino's print photos – Walking Down The Line and Old Friends – are included in the exhibit which ends April 28.
---
Print Photography Exhibit July-August 2023
The Friends of the Nutley Public Library are hosting a photo print exhibition by photographer Anthony Buccino. Mark your calendars and check back here for updates.
---
Having some fun with travel writing, Anthony Buccino taps into his years as a commuter in metro New York and New Jersey, some nearby vacations and even a few celebrities met traveling for business.
---
First Robin of Spring and the Fifth Grade Science Project
---
It's April in New Jersey, keep the snow blower handy
---
Time Again to Move the Window Air Conditioners
---
Switching Cable Triple Play Providers, Fios to Optimum
Equals Growing Pains Real and Remote
Fios Rids House of Annoying Shopping Channels
'Let me guess, you're switching to Verizon?'
More Taxes You Pay Without a Thought
---
Italian American roots in Belleville and Nutley, NJ
---
Latest books
HARRISON NEXT Photography by Anthony Buccino
OLD SPICES Photography By Anthony Buccino
IN OUR OLD KITCHEN Photography by Anthony Buccino
---
Support the author, buy a book
Essays & Profiles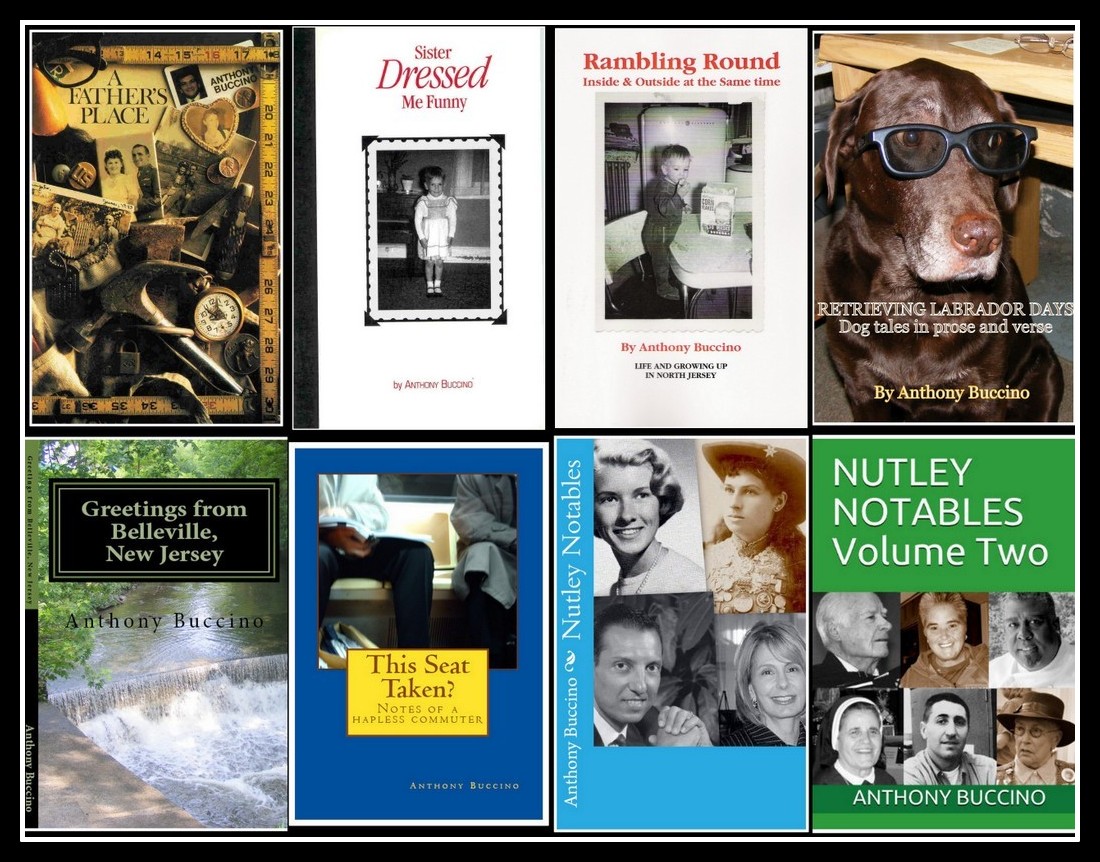 A Father's Place - An Eclectic Collection
Greetings From Belleville, New Jersey collected writings
Martha Stewart Doesn't Live Here Anymore and other essays
Nutley Notables: The Men and Women Who Made a Memorable Impact on Our Home Town, Nutley, New Jersey
Rambling Round - Inside and Outside at the Same Time
Retrieving Labrador Days dog tales in prose and verse
This Seat Taken? Notes of a Hapless Commuter
---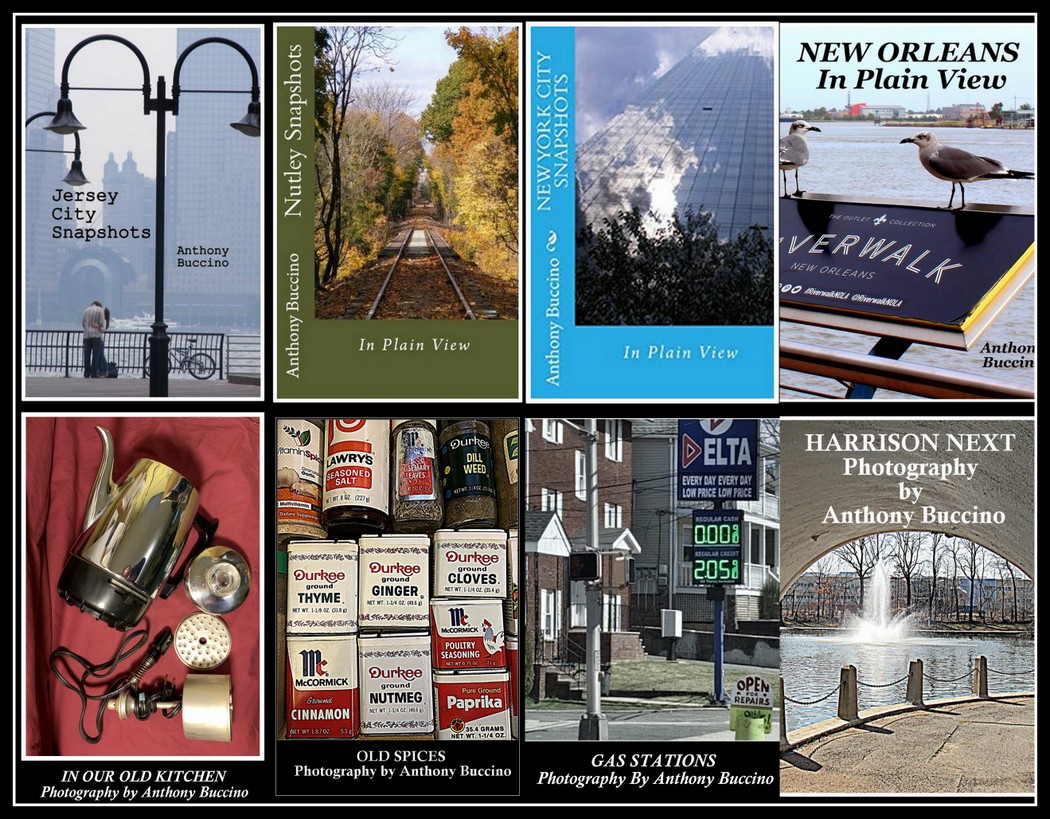 ---

Nutley Sons Honor Roll - Remembering the Men Who Paid for Our Freedom
WW2 Letters Home from the South Pacific
---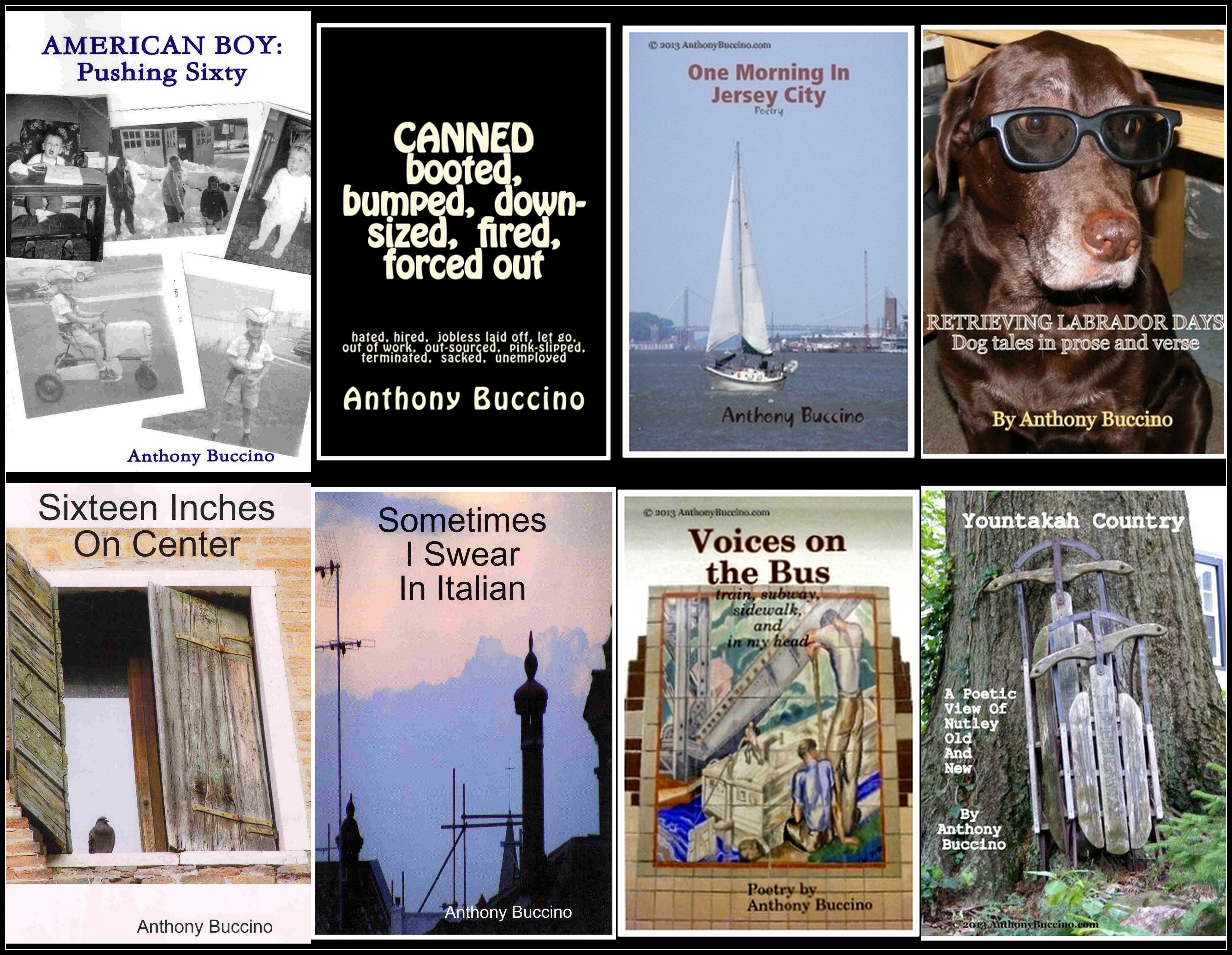 ---
Now Shipping: Fire TV Stick 4K Max
---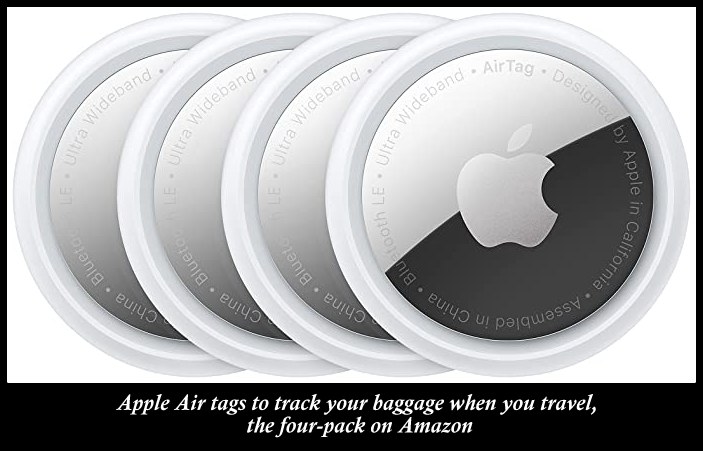 Apple AirTags to track your baggage when you travel
---
Lifehammer Safety Hammer - Emergency Escape and Rescue Tool with Seatbelt Cutter
resqme Emergency Keychain Car Escape Tool, 2-in-1 Seatbelt Cutter and Window Breaker