ABOUT
Nutley, New Jersey, author Anthony Buccino's stories of the 1960s, transit coverage and other writings earned four Society of Professional Journalists Excellence in Journalism awards. The Pushcart Prize-nominated writer published several collections of essays, photography, military history, and verse.
Buccino's latest photo collections include Harrison Next, Gas Stations, In Our Old Kitchen, and Old Spices. And don't miss New Orleans in Plain View, Jersey City Snapshots, Nutley Snapshots in Plain View, and New York City Snapshots in Plain View.
Buccino first wrote rock and roll record reviews for local newspapers in the 1970s, and ultimately made a career in writing and editing including a 12-year stint with Dow Jones Newswires and The Wall Street Journal.
---
Thanks for your Jersey Choice Award votes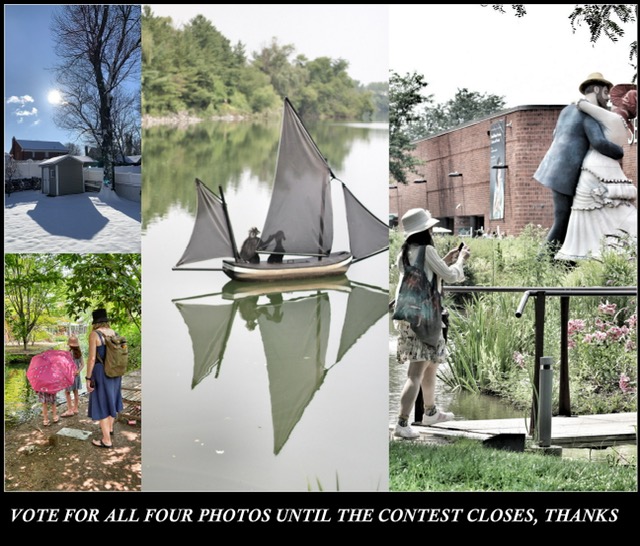 NJ Monthly magazine announced another chance to win an incredible prize valued at $2,600! YOUR votes may have helped Anthony Buccino win!
Buccino entered the four photos in Cover Search 2023, presented by New Jersey Monthly and Unique Photo. Voting closed September 15.
The photo with the most votes by September 15th will receive the Jersey Choice Award and a Fuji X-T30 camera, plus the photo in our December 2023 issue.
---
And the only time we ever heard about somebody who went to Albino Village was when they came back and told us about how scared they were and how lucky to get out before they were grabbed by the Albino people.
---
He looked at me plainly, trying to put it simply, "Your chimney flue is blocked and your headaches are from carbon monoxide fumes."
---
Italian American Roots in Belleville and Nutley
Growing up on the border of Belleville and Nutley, the kids in my neighborhood along Meacham Street knew that when we grew old we would speak Italian.
---
---
Anthony Buccino Photo Books & Galleries
---
BACK TO SCHOOL!
Brown bagging lunch through the years
Coworkers tried not to be obvious as they craned to see if my new wife scored my brown bag lunch orange as my mom had for the past five years.
---
Penny Candy From the Corner Store
From the earliest grades to grad schools everywhere, when that end of school bell rings, children queue, nickels in hand, to be the first to reach the candy counter...
---
My favorite cafeteria snacks were yellow crackers with the peanut butter filling... For variety, the orange crackers had yellow filling. These treats held together with preservatives and red dye No. 3.
---
Band Parents Give Up Saturdays
It's the parents who are sitting on heavy blankets, wearing thermal underwear, thermal socks, thermal neckwear, thermal hats and special gloves with places for shake-activated charcoal hand-warmers
---
Where Are You Tonight, Peggy Sue?
But here I am, in striped bell-bottom slacks, a tie-dyed shirt and long hair hiding any kind of collar – leaving the seeming safety of an institutional green homeroom for some unknown class.
---
It was a terrific job. They sent me out from under the concrete bleachers into the crowds and I yelled, "Pretzels! Pretzels!" and people would call me up the rows and rows of bleachers to buy a pretzel or two.
---
READERS' FAVORITES
---
Do we ever stop missing our folks?
---
Scouts Hike Over Mountain In Search of Nudist Camp
After breakfast our troop packed up and followed Hiney, our Explorer, past the swamp end of Wildcat Lake, over the mountain in search of the nudist camp.
---
For all the DDT sprayed on us kids on our bikes, the killer fog never dulled our senses or killed mosquitoes. One always managed to squirm through a tiny hole in the screen and spend the night buzzing your ear.
---
Switching Cable Triple Play Providers, Fios to Optimum
Equals Growing Pains Real and Remote
Fios Rids House of Annoying Shopping Channels
'Let me guess, you're switching to Verizon?'
More Taxes You Pay Without a Thought
---
Having some fun with travel writing, Anthony Buccino taps into his years as a commuter in metro New York and New Jersey, some nearby vacations and even a few celebrities met traveling for business.
---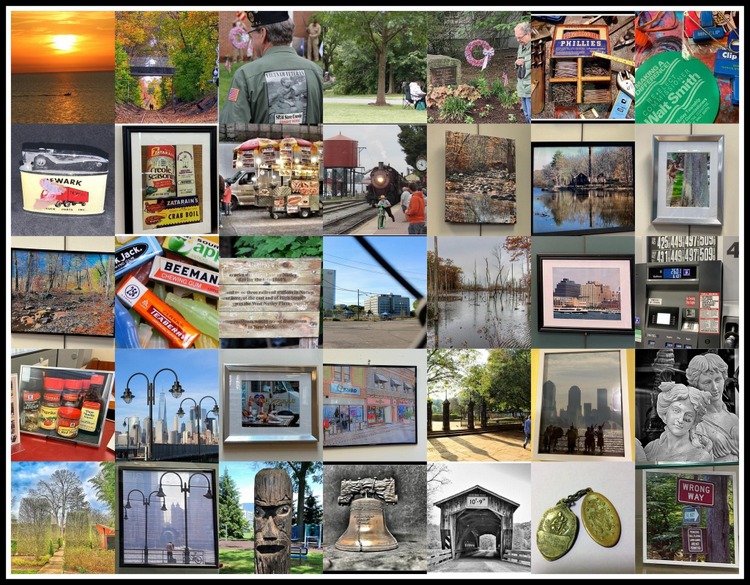 Solo Print Photography Exhibit July Through August 2023
Art @ The Nutley Library hosted an exhibit by photographer Anthony Buccino during July and August at the Nutley Public Library, 93 Booth Drive, Nutley, N.J.
Thanks to all who stopped by the reception, and to all who visited the exhibit! Maybe we can do it again next year.
---
Latest books
---
Support the author, buy a book
Nonfiction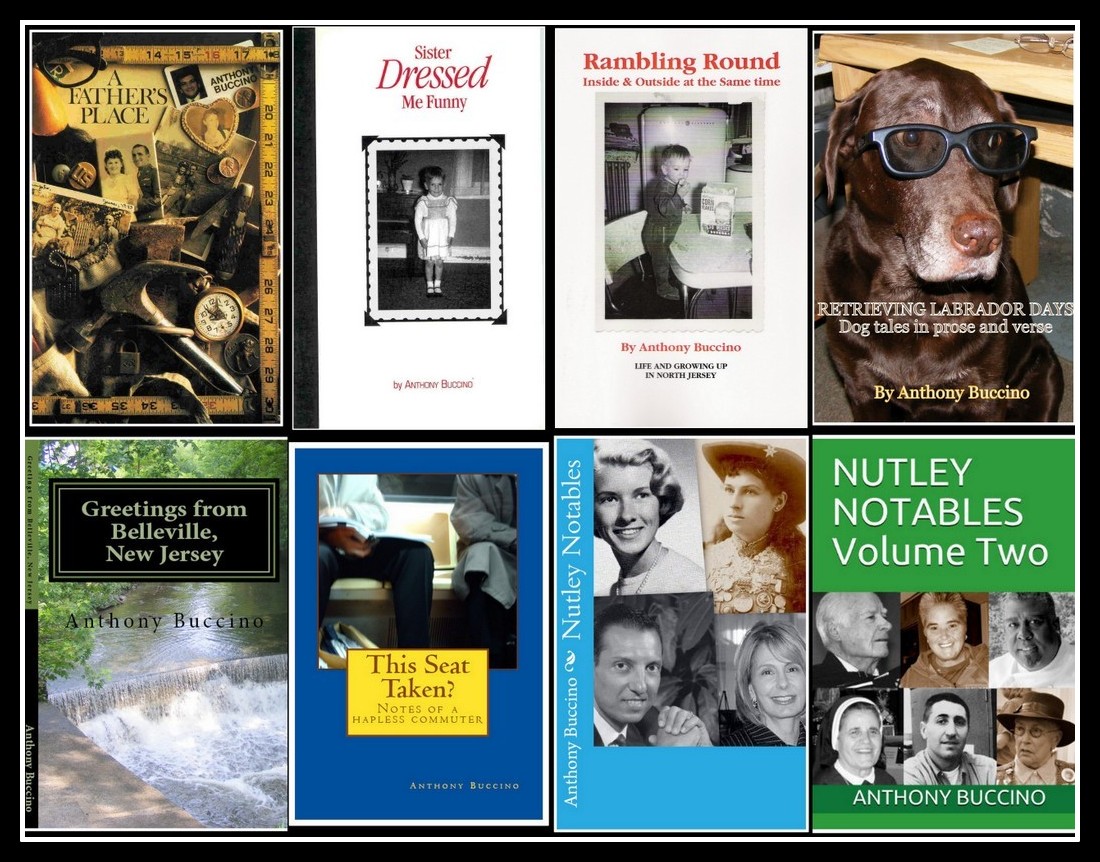 A Father's Place - An Eclectic Collection
Greetings From Belleville, New Jersey collected writings
Martha Stewart Doesn't Live Here Anymore and other essays
Nutley Notables: The Men and Women Who Made a Memorable Impact on Our Home Town, Nutley, New Jersey
Rambling Round - Inside and Outside at the Same Time
Retrieving Labrador Days dog tales in prose and verse
This Seat Taken? Notes of a Hapless Commuter
---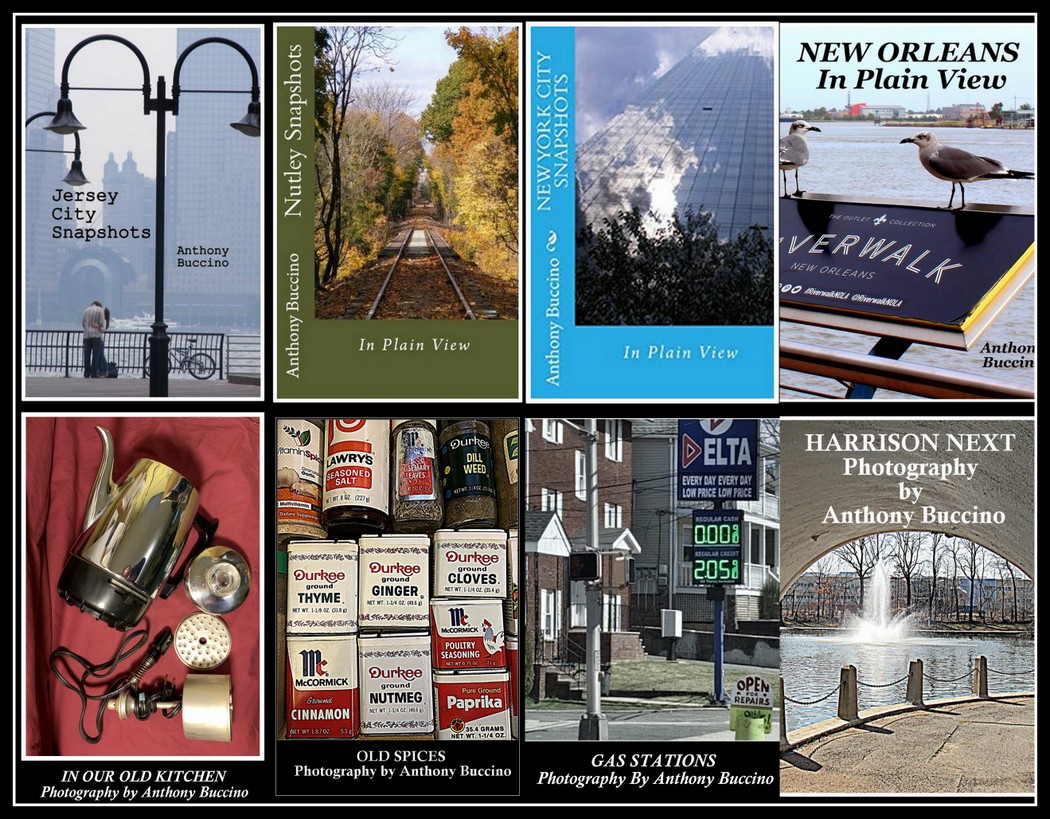 ---

Nutley Sons Honor Roll - Remembering the Men Who Paid for Our Freedom
WW2 Letters Home from the South Pacific
---