Buccino Solo Print Photography Exhibit through August 2023
Art @ The Nutley Library is hosted an exhibit of work by Anthony Buccino during July and August at the Nutley Public Library, 93 Booth Drive, Nutley, N.J.
A meet-the-artist reception was held at the library on August 12, 2023.
A BIG THANK YOU to everyone who stopped by during the artist reception, and everyone else that took the time to visit the exhibit and share their thoughts.
Hometown photographer Anthony Buccino has published eight photo collection books including Nutley Snapshots in Plain View, New Orleans in Plain View, New York City Snapshots in Plain View, and Jersey City Snapshots, and Harrison Next.
While those five collections focus on city and streetscapes, Buccino took a closer look at often overlooked subjects such as gas stations, household spices, and things in the kitchen cabinet.
His print photo exhibit at the Nutley Public Library, July to August 2023, will include an assortment of themes both from his collections and other unpublished pictures.
Buccino caught the photography bug on film in 2000 while working at the Jersey City shoreline on the Hudson River. Most days would find him on his lunch hour with his Olympus OM-1 shooting not only the NYC skyline across the river, but also the blossoming new skyscrapers rising all over the reclaimed city.
He took the switch to digital in stride, starting with the most basic and working up to his current collection of Canon cameras. Buccino amassed thousands of digital images and has a multitude of external hard drives to save and sort them.
Camera-laden Buccino was invited to join the Essex Photo Club while shooting at the Mountsier Hardie gardens in Nutley. Over the years his photos have won awards and he says his work has improved based on competition judges' comments on his and other photos.
Born in Belleville, the Nutley resident spent 12 years editing business news copy at Dow Jones & Co. and The Wall Street Journal professional web pages. Some of his Wall Street photos accompanied news stories published by Dow Jones Newswires in Germany.
Buccino says he began his semi-professional photography career when he was editor of The Belleville Times in 1990. In those days, if he wanted a photo to go along with his article, he had to shoot it himself. He says his learning curve rose sharply in that year.
He has written in online publications about life and growing up in northern New Jersey. For five years he wrote about commuting and transit in metro New York-New Jersey. Lately, he spends time improving his camera eye and researching his next Nutley book.
---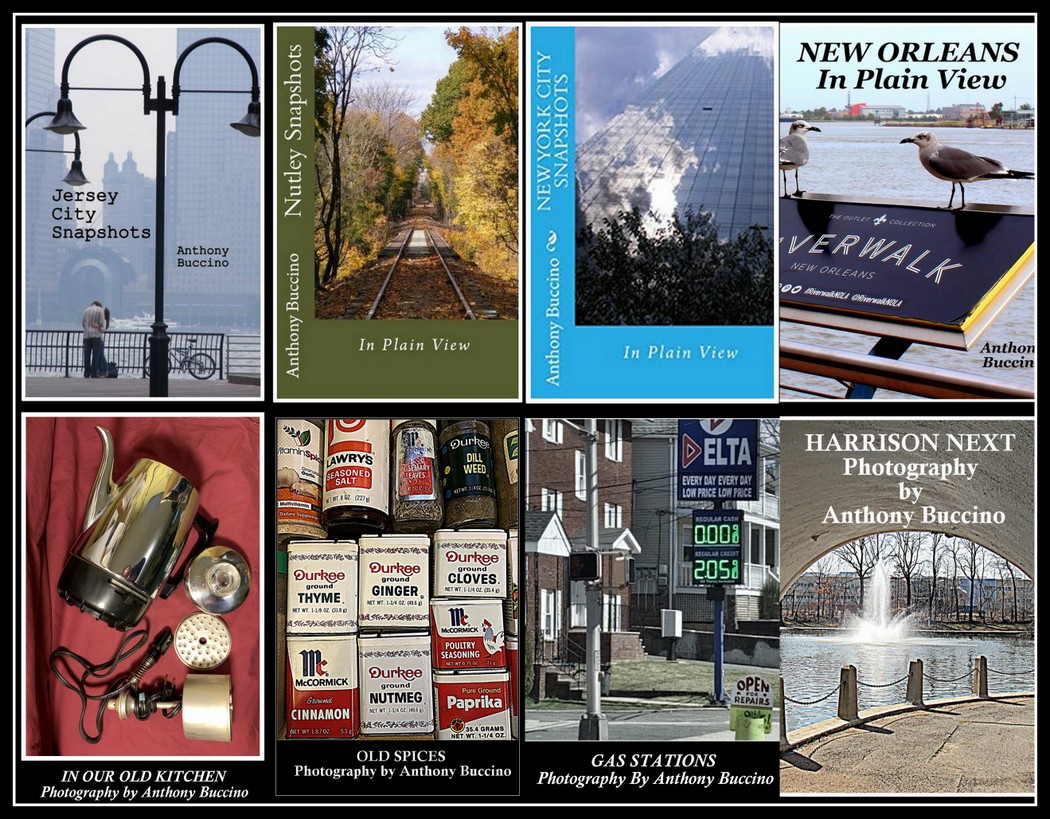 Order Your Copy
In Our Old Kitchen: Photography
---
Other Books!
This Seat Taken? Notes of a Hapless Commuter
Greetings From Belleville, New Jersey
Rambling Round - Inside and Outside at the Same Time
---
Yountakah Country - A Poetic View of Nutley, Old and New
---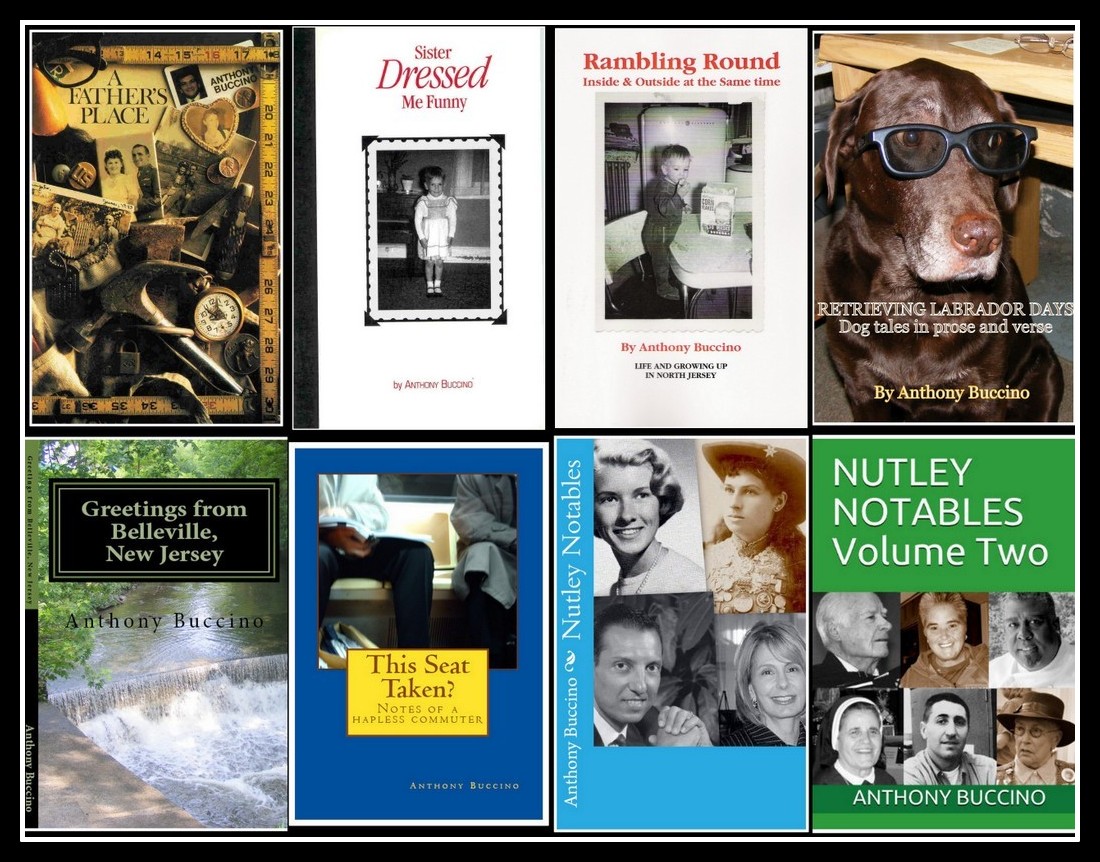 ---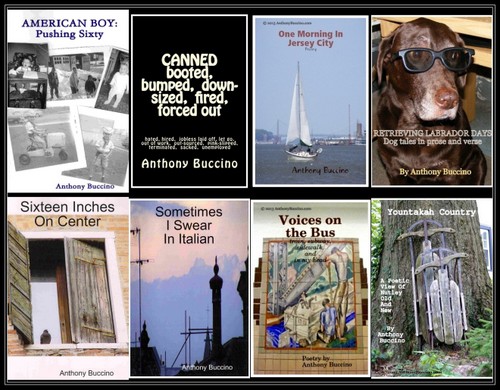 ---

---

---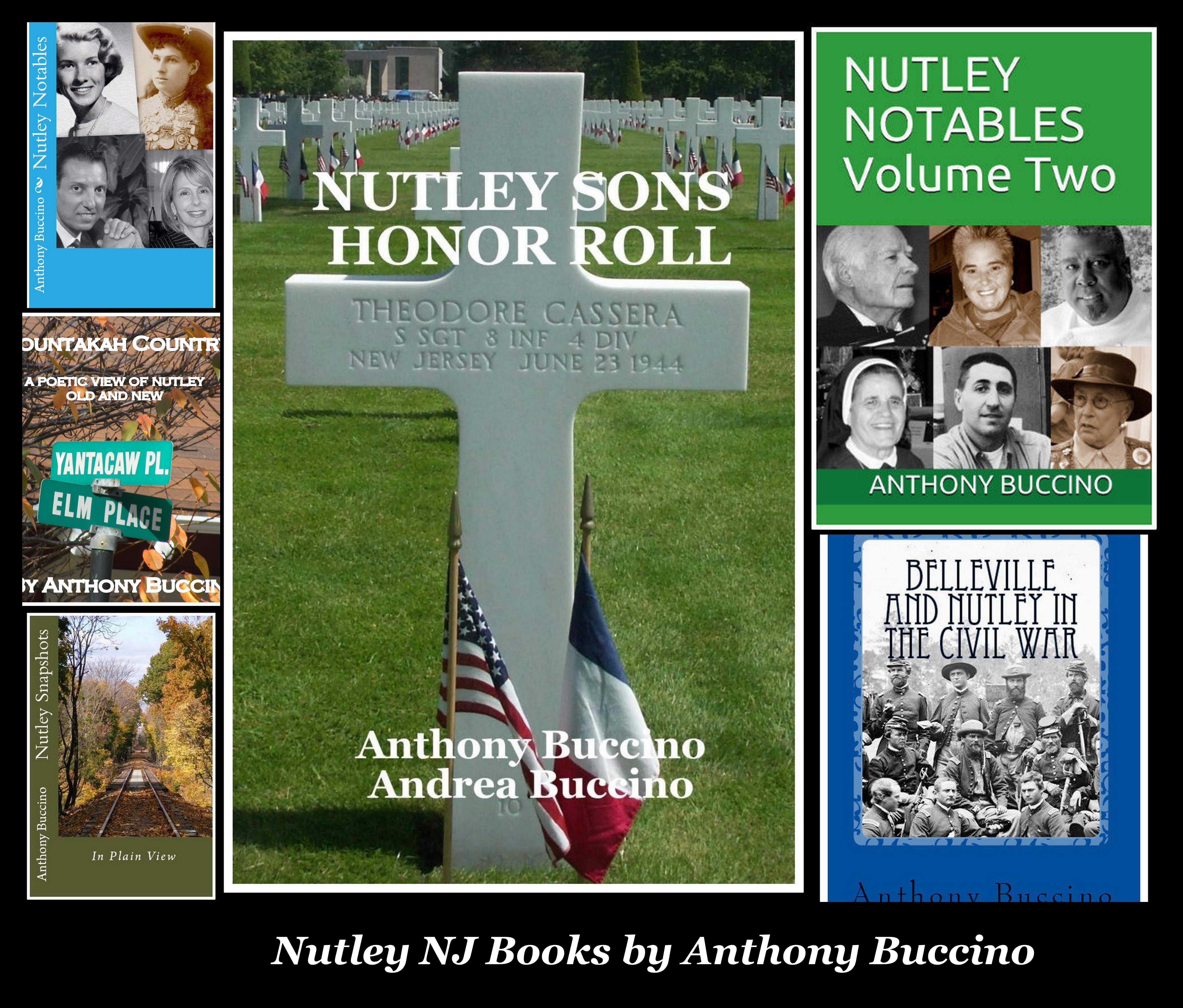 ---