Nutley, New Jersey, author Anthony Buccino's stories of the 1960s, transit coverage and other writings earned four Society of Professional Journalists Excellence in Journalism awards. The Pushcart Prize-nominated writer published several collections of essays, photography, military history, and verse.
Buccino's latest photo collections include Harrison Next, Gas Stations, In Our Old Kitchen, and Old Spices.
And don't miss New Orleans in Plain View, Jersey City Snapshots, Nutley Snapshots in Plain View, and New York City Snapshots in Plain View.
Buccino first wrote rock and roll record reviews for local newspapers in the 1970s, and ultimately made a career in writing and editing including a 12-year stint with Dow Jones Newswires and The Wall Street Journal.
---
QUICK READS
We wait all winter and spring for it to arrive and when it does we never know what to do first? Kick off our shoes and run barefoot? Sharpen the streamers on our two-wheeler ... or something else?
This whole beach thing, changing, badges, outside shower, was alien to me. I might as well have been from Wisconsin for all the time this Jersey boy had spent down the shore.
For all the DDT sprayed on us kids on our bikes, the killer fog never dulled our senses or killed mosquitoes. One always managed to squirm through a tiny hole in the screen and spend the night buzzing your ear.
Rainy Day Children of the Summer
Kids in my old neighborhood found fun things to entertain us during a summer storm from watching the sidewalk steam away its heat to dodging raindrops to call one another out to play.
Waiting for Jerry the Ice Cream Man
Hot summer nights on our dead end street were full of mosquitoes, fireflies, kids playing Sputnik, and an interminable wait for Jerry the ice cream man.
Mow, Mow, Mow Your Lawn Forever and a Day
Droning machinery and the fumes of gasoline mixed in the 'perfect,' hah!, proportion to the special lawn mower motor oil set the steering handle to vibrate almost all the feeling out of my hands as I struggled across the green.
Memories of Brookdale Soda, pride of the Garden State
Lately, as my adulthood approaches, I've flavored Kola flavor. It's not cola, or un-cola, it's Kola! And I think it tastes best with lots of ice in a tall glass.
---
Having some fun with travel writing, Anthony Buccino taps into his years as a commuter in metro New York and New Jersey, some nearby vacations and even a few celebrities met traveling for business.
---
Ah, end of school and the living is easy, especially if you're a kid in the 1950s and 1960s and there are plenty of other baby boomer kids in the neighborhood. There was always something to do and trouble to get into until the streetlights came on and it was time to go in. Here, enjoy a glimpse at those long-ago summers as recalled by author Anthony Buccino.
---
His Latest books
HARRISON NEXT Photography by Anthony Buccino
---
OLD SPICES Photography By Anthony Buccino
---
Support the author, buy a book
Essays & Profiles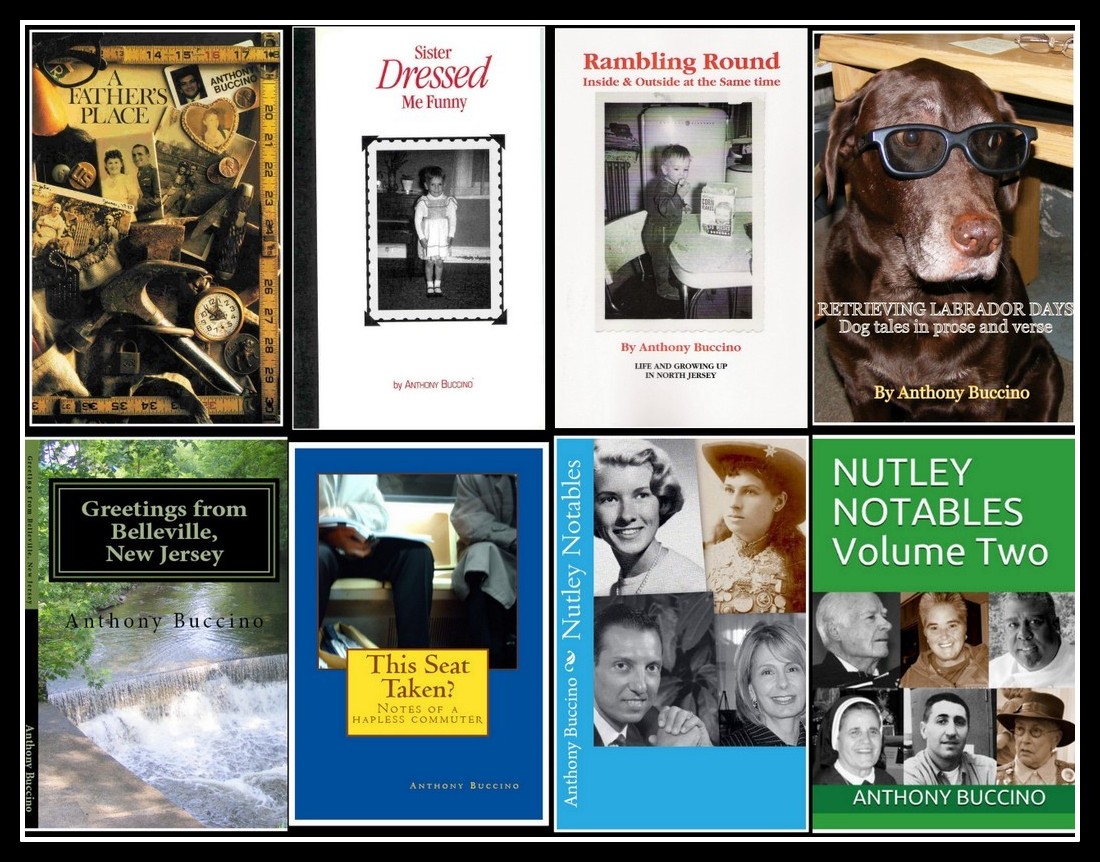 ---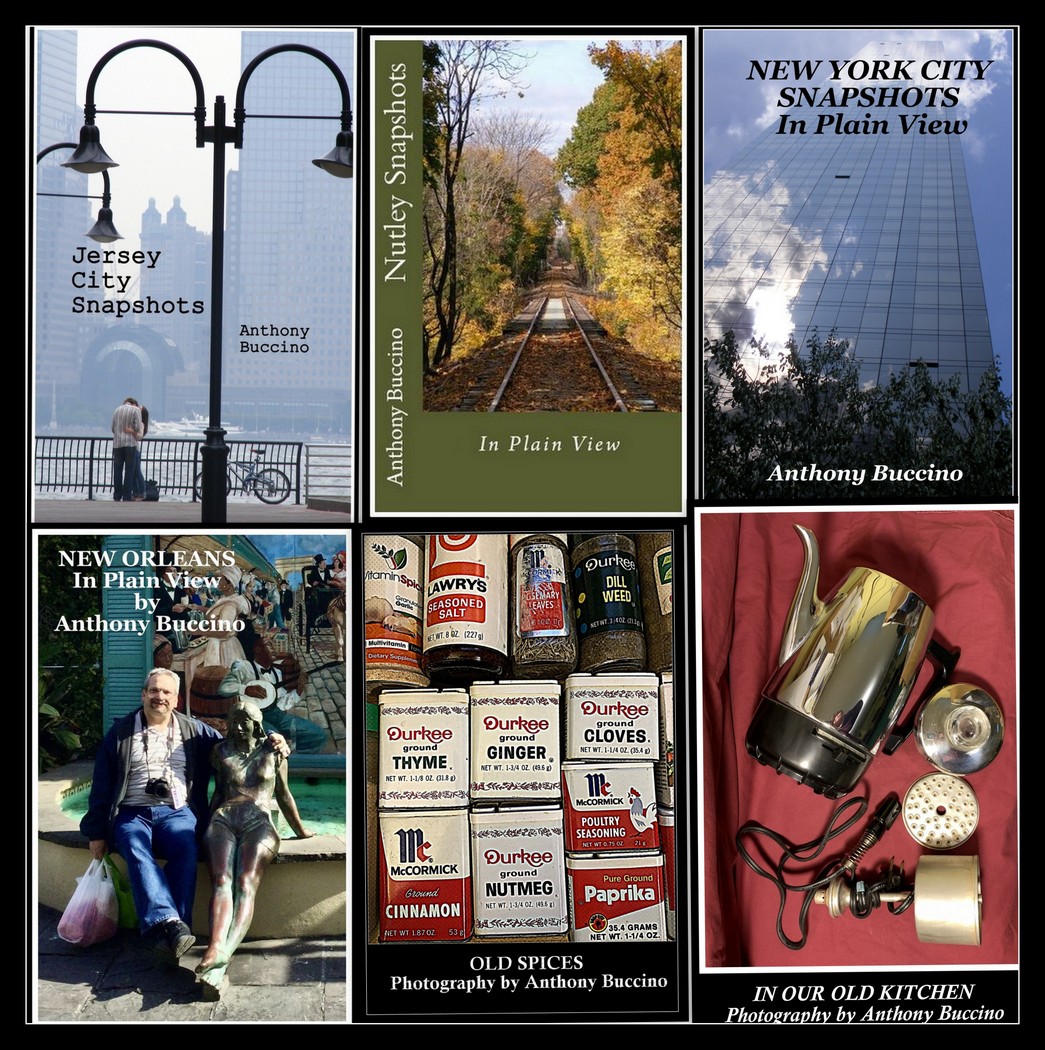 ---

---

---
Now Shipping: Fire TV Stick 4K Max
---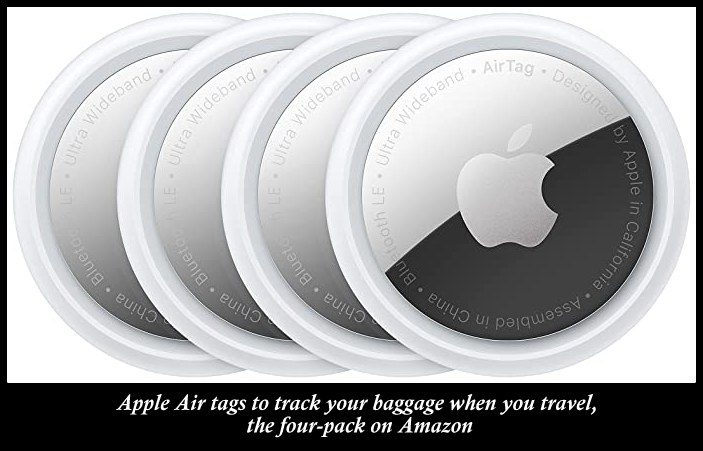 Apple AirTags to track your baggage when you travel
---
Lifehammer Safety Hammer - Emergency Escape and Rescue Tool with Seatbelt Cutter
resqme Emergency Keychain Car Escape Tool, 2-in-1 Seatbelt Cutter and Window Breaker