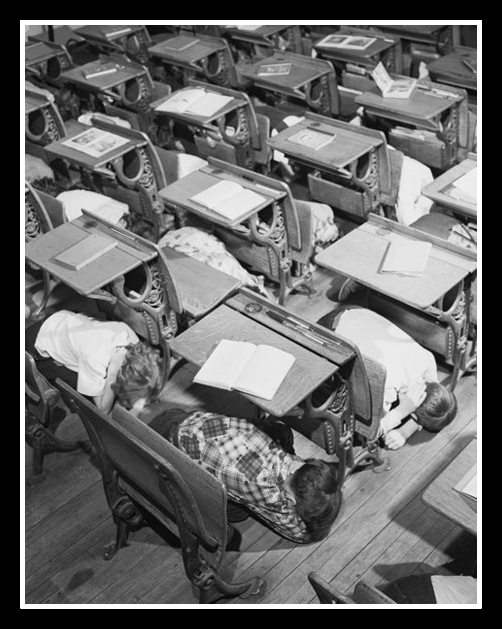 When we heard the school bell ring its special ring - different than a fire drill ring or dismissal bell - we sprang into action from our desks. Teacher calmly reminded us it was an air raid drill, "Form two lines," she barked sternly. We obliged, filing out the doorway.
In the hallways our long neat rows would have shown those Russians. Our lines were the best in the world. We marched proudly in the corridor and filed into the gymnasium to lie on the floor in crisp parallel rows.
---
There's nothing worse than coming off two whole months of no school books, no teacher's dirty looks, no dress clothes and just hanging around the house driving our stay-at-home moms nuts by saying, "There's nothing to do..."
Well, there was something new and exciting at the start of each new fresh school year. New clothes that itched, new teachers, new classes and, with any luck, some new friends.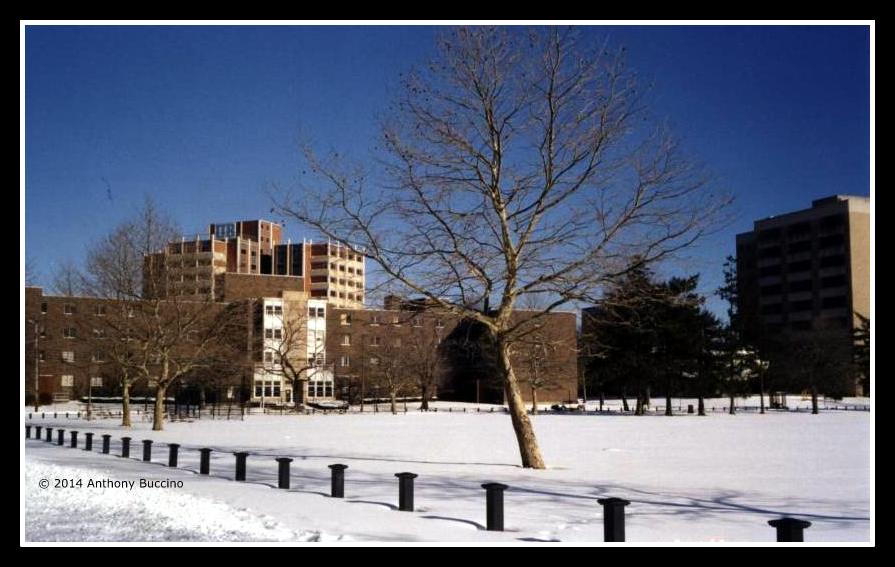 As my high school class crosses into our sixth decade, we can still recall much from our school days -- from the air raid drills where we hid under our desks from the incoming Russian bombs, to the bullies who lined the halls and the broken hearts we endured and left behind.
Here are a few of our favorites.
---
New Jersey author Anthony Buccino published more than fifteen books including four essay collections, three military history books and seven full-length poetry collections. He has been called ' "New Jersey's 'Garrison Keillor" or something to that effect.' His poem At The Vet has been nominated for the Pushcart Prize.
Two blog posts by Anthony Buccino won 2014 Society of Professional Journalists Excellence in Journalism Awards. Time to Change the Air Conditioner earned second place in Online - Enterprise/Series /Investigative Reporting. Riding Under the PATH Train earned second place in Media Affiliated Blog. Both posts were published on NJ.Com.
His stories of the 1960s and his transit blog on NJ.com earned earlier SPJ Excellence In Journalism awards. Support his writing, buy a book.
---
70th Anniversary of Normandy Beach Landings
---
I'm thankful for growing up in old Belleville. New Jersey, that is, not Belleville, Ontario, or Belleville, Illinois, or Belleville, Michigan, or Belleville, Kansas or even Belleville, Paris. I'm thankful for growing up in good old Belleville, New Jersey.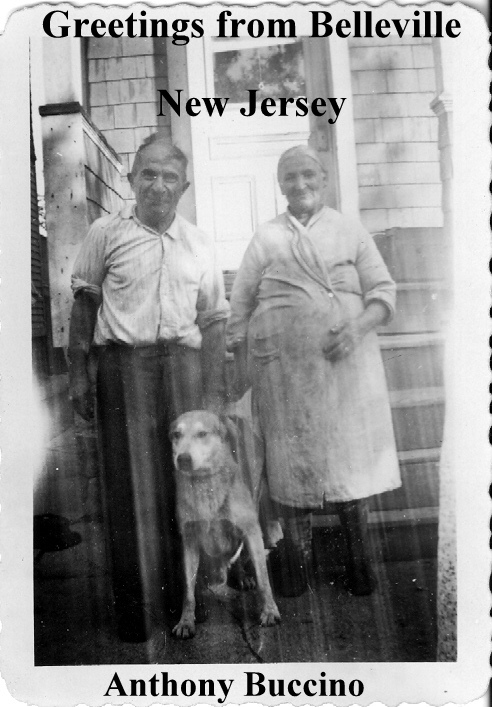 Go on, click the photo!
---
A few writings about the people in the city on the Lake

---
Join Amazon Prime, Watch More Than 40,000 Movies

---

Themes