Mark your calendar: BOOK TALK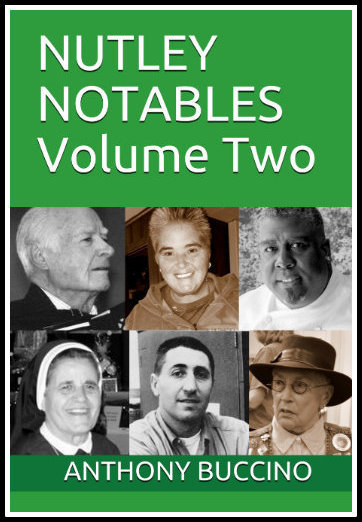 Nutley Notables - The men and women who made a memorable impact on our home town, Nutley, New Jersey, Vol. 2.
Our second volume about Nutley notables, the more than one-hundred people profiled here made a memorable impact on Nutley, New Jersey, throughout history to today.
The township of Nutley, New Jersey, has accumulated a wealth of celebrated and eccentric people who over-shadowed the salt-of-the-earth folks who lived here, raised their families and built the town into the place that Norman Rockwell only dreamed of illustrating for the cover of the Saturday Evening Post.
We've co-mingled the people with the history of our town and although you might think you know your Nutley history, there are bound to be more than a few surprises here.
March is Women's History Month, so be aware that the first 50 or so pages of Vol. 2 are about Nutley women in history!
Kingsland Manor, 3 Kingsland Street, Nutley, N.J.
2 p.m., Sunday, March 24, 2019
Open House at 17th Century Manor House, 1 p.m. to 4 p.m.
Nutley Historical Society, 65 Church Street, Nutley, N.J.
7 p.m., Wednesday, April 17, 2019
Nutley notables profiled in this volume are invited to autograph copies near their bios. A separate copy of both the Notable-signed volumes will be added to the Nutley Museum archive.
Copies of Vol. 2 and his other books will be available for autographs and purchase.
Published by Cherry Blossom Press, ISBN 978-1728689487, 132 pages.
See Who's Who in Nutley Notables
More info on Nutley Notables Volume Two, who's who, and more