Nutley, New Jersey, author Anthony Buccino's stories of the 1960s, transit coverage and other writings earned four Society of Professional Journalists Excellence in Journalism awards. The Pushcart Prize-nominated writer published several collections of essays, photography, military history, and verse including his fourth photo collection, New Orleans In Plain View.
Buccino first wrote rock and roll record reviews for local newspapers in the 1970s, and ultimately made a career in writing and editing including a 12-year stint with Dow Jones Newswires and The Wall Street Journal.
---
Autumn Joyrides to Monk's Castle and Albino Village
Remember the Pretzel Kid Saturday
Dog Hair Here, There, Everywhere
---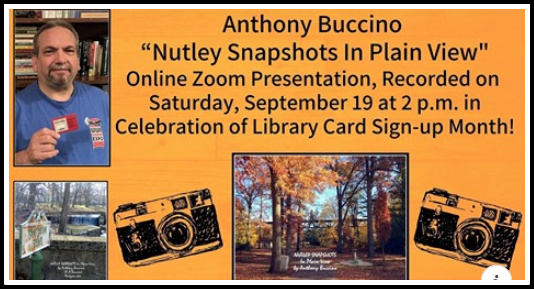 Buccino discusses
Nutley Snapshots
Anthony Buccino talked about his recent book, "Nutley Snapshots in Plain View" on at the Nutley Library via Zoom on Sept. 19 during Library Card Signup Month this September!
In case you missed it, here's the YouTube link
---
Support the author, buy a Buccino book: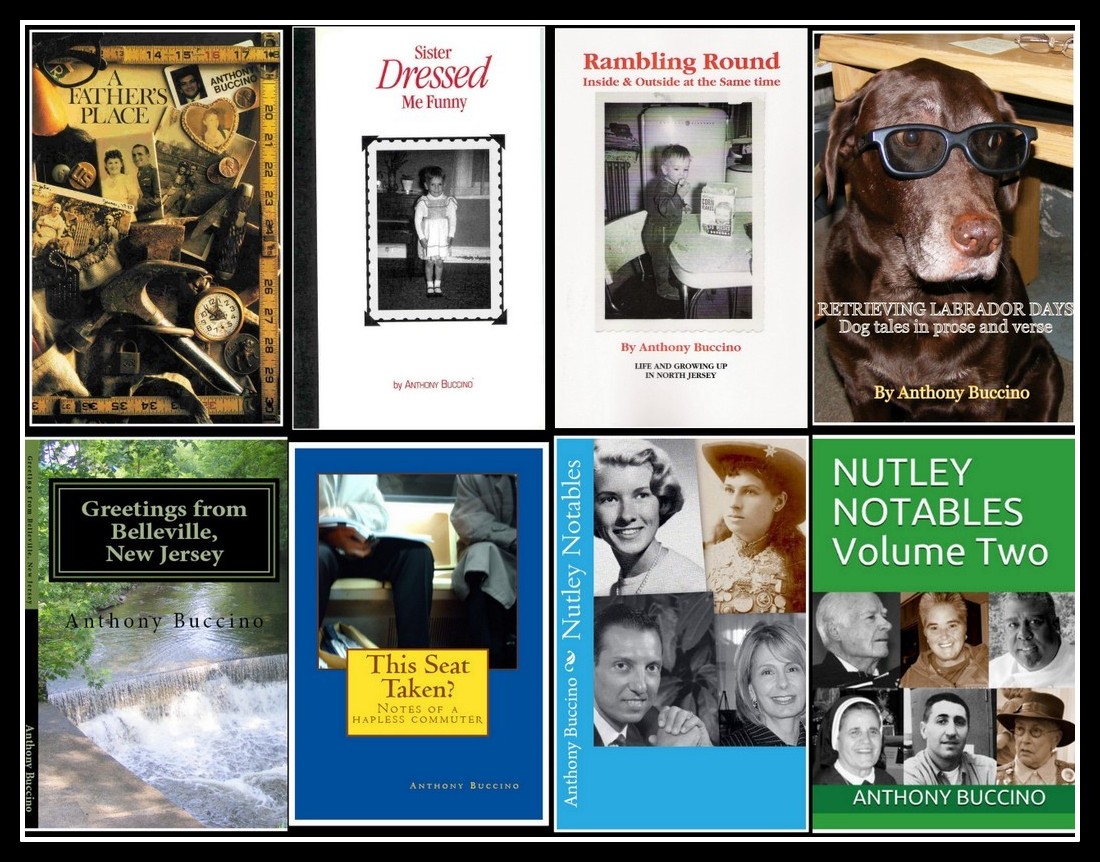 ---

---