Nutley, New Jersey, author Anthony Buccino's stories of the 1960s, transit coverage and other writings earned four Society of Professional Journalists Excellence in Journalism awards. The Pushcart Prize-nominated writer published several collections of essays, photography, military history, and verse including his fourth photo collection, New Orleans In Plain View.
Buccino first wrote rock and roll record reviews for local newspapers in the 1970s, and ultimately made a career in writing and editing including a 12-year stint with Dow Jones Newswires and The Wall Street Journal.
---
QUICK READS
Any workout I have to do with my antique walker will be rolling away the storage carts in front to get to the boxes stored on the green roller mat to try to wrangle some more space for my stuff under the basement stairs
And the only time we ever heard about somebody who went to Albino Village was when they came back and told us about how scared they were and how lucky to get out before they were grabbed by the Albino people.
It was a terrific job. They sent me out from under the concrete bleachers into the crowds and I yelled, "Pretzels! Pretzels!" and people would call me up the rows and rows of bleachers to buy a pretzel or two.
He looked at me plainly, trying to put it simply, "Your chimney flue is blocked and your headaches are from carbon monoxide fumes."
Dog Hair Here, There, Everywhere
The most obvious way to clear the air of dog hair, getting rid of the dog, won't work. If you got rid of your dog today, you'd still be finding his hair decades hence. Think: Christmas tree needles in July, only worse.
---
Support the author, buy a book
Essays & Profiles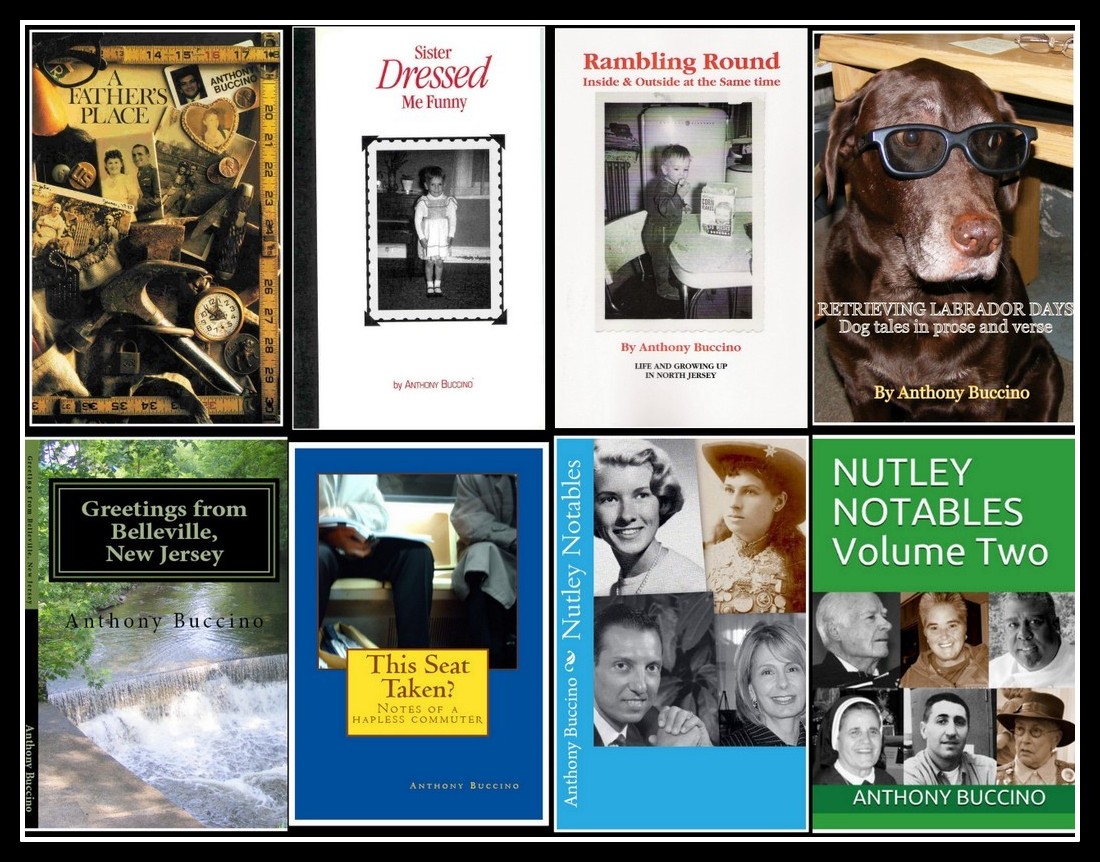 ---

---

---